Each day we overwhelm your brains with the content you've come to love from the Louder with Crowder Dot Com website.
But Facebook is...you know, Facebook. Their algorithm hides our ranting and raving as best it can. The best way to stick it to Zuckerface?
Sign up for the LWC News Blast! Get your favorite right-wing commentary delivered directly to your inbox!
Culture
'Big Think' Lists America as a Top Ten Most Dangerous Place for Women. So Stupid it Hurts.
July 25, 2019
When you think of a dangerous place for women, you probably don't think of America as a whole. Certain places in America, sure. Like with Jeffery Epstein, Harvey Weinstein, or within the grabby hands of creepy Joe Biden. But if you were to rank the worst countries for women, America probably wouldn't crack your list. But you are not an online publication called "Big Think." You is smart. Big Think's listicle of the top ten worst places for those of us with front holes, rounded out the list with America. Beating out such stellar countries as North Korea, Iran, Iraq, Jordan, Sweden (at one time, rape capital of the West), and Canada, where estheticians are being sued for not waxing a man's hairy man balls.
So, how did "Big Think" compile such a list? Not by consulting me:
Conducted online, by phone and in person between March 26th and May 4th, the survey polled 548 experts on women's issues spread evenly across Europe, the Americas, Asia and the Pacific. Those surveyed included academics and policymakers, healthcare staff and ngo workers, aid and development professionals and social commentators.
Social commentators. Like bloggers for Jezebel and BuzzFeed? Not specified. In fact there's a lot of not specified data in the article, but let's move on.
Here are the countries ranked:
India
Afghanistan
Syria
Somalia
Saudi Arabia
Pakistan
Democratic Republic of Congo
Yemen
Nigeria
United States
No arguments about India or the remaining countries, not the United States. They're veritable shitholes, no question. I really encourage you to go read this stupid article in full because it's accidentally hilarious when it reaches the United States for why the United States made the list. In countries 1-9, women have limited rights (they can't even drive cars in some countries), they can't vote, or even lead their own lives.
But here's why America made this list among places where women can be sold into sex slavery:
The only geographic outlier, and the only western/developed country on the list, is the United States of America. It 'earned' its 10th place due to its ranking in third place when the respondents were asked where women were most at risk of sexual violence, harassment and being coerced into sex.
I need to pause here. Sexual harassment is a problem. Sexual violence is a problem. Being coerced into sex is a problem. But these are problems in countries where men and women exist. No, that's not me dismissing the issue. I'm just saying sexual harassment and violence are not limited to the United States. They're limited to places with two genders.
But here's the punchline:
The U.S. did not figure in the Top 10 for the previous survey in 2011. Its 'surprise' addition this time, experts say, is because of the #MeToo movement and #TimesUp campaign, highlighting issues of sexual violence and harassment – both in the high-profile cases that started the ball rolling, and the many others that came to light since.
Okay. Let me paint you a personal picture. I'm writing up this article from my front porch of my house. Three dogs who wouldn't know aggression if it bit them on the ass, lay around me. I pay for this house, everything in it, and for my two vehicles with money I earn from my job. My life depends on me, my abilities, my willingness to work, and my independence. Independence from government and a man. Neither a father nor a husband takes care of me. Because in America, as a woman, I can do what I want. Further, in my off time, I travel (sometimes across state lines) completely alone, pulling a horse trailer behind me.
Now, you tell me, is what I just described even possible in India? Is it even possible in country number nine, Nigeria?
Does having an American life mean women aren't raped or sexually harassed in America? No. It doesn't. I freely admit that. But I also carry a gun. I carry a gun so I don't have to say #MeToo. Some men are pigs. Some men are violent pigs. As such, in the United States, I'm free to carry a weapon which protects me from said violent pigs. Can women carry guns in India? Pakistan? Congo?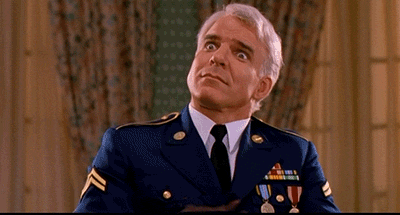 The #MeToo movement certainly highlighted a problem, but that women felt finally safe enough to come forward in America, where they haven't in other countries, kind of seems like it might put America in a safer column. Not a dangerous one. Because as I said, sexual harassment problems are not specific to America. I'd say they're equal opportunity.
What isn't equal opportunity is a woman's ability to fight back, to be independent, to be in control of her own agency, and live a pretty spectacular life alone or with someone else (if she so chooses).
So no. America isn't a dangerous place for women. America a dangerous place for men who victimize women.