Joe Biden Claims Trump is Responsible for Transgender Murders
June 03, 2019
Here's one you don't see everyday. Crazy Joe Biden was giving a campaign speech wherein he referenced the murders of trans people. He went on to suggest Donald Trump is somehow responsible for the murders and must be voted out.
For realsies:
Joe Biden speaks in Columbus, OH: "We've already had five, just this year, we've already had five black transgender… https://t.co/cGjzTjMV9s

— The Hill (@The Hill) 1559556060.0
Wait, Trump's killing trans-folk?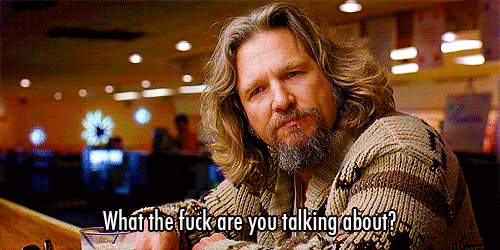 I'm sorry, I must have missed the Trump speech where he said "go forth my MAGA children and slay every transformer you meet." Though, I can't stay on top of every news story. Somebody get at me if you find video of the event.
I guess we're living in an alternate universe where Mike Pence is secretly waging war against the LGBT community. Roaming the streets of San Francisco with a battery charger. Getting wrathful on anyone with the slightest lisp or limpness in their wrist.
One thing I'm trying to figure out how Joe Biden is going to solve the problem of trans murders. Mayhaps he'll frequent gay bars with a .45 in his trench coat. Ready to deal out some piping-hot justice pellets to anyone who will harm his LGBTQRSTUV compadres. All who wish to harm the fancy lads shall come to know and fear "The Fairy Godfather."
I guess Joe is suggesting if the president has a D after his name, murders of trans people will magically stop overnight. I'd love to see a peer reviewed study on such a thing. Maybe Joe can pull one out from his rectal cavity. You know, from the same place as his original remarks.
This is fear-mongering at its worst, folks. Suggesting Trump is somehow responsible for these murders is nothing more than a cheap political stunt to pick up a few votes. All because poor Joe Biden can't win the war of ideas. Pathetic.
NOT SUBSCRIBED TO THE PODCAST? FIX THAT! IT'S COMPLETELY FREE ON BOTH ITUNES HERE AND SOUNDCLOUD HERE.