Each day we overwhelm your brains with the content you've come to love from the Louder with Crowder Dot Com website.
But Facebook is...you know, Facebook. Their algorithm hides our ranting and raving as best it can. The best way to stick it to Zuckerface?
Sign up for the LWC News Blast! Get your favorite right-wing commentary delivered directly to your inbox!
Culture
Woke teacher isn't sure if her middle school student is making fun of pronouns, needs guidance from TikTok
August 04, 2022
We've reached the point of ridiculousness on the subject of pronouns where even woke teachers pushing pronouns on their students can't tell if their pronouns are real or not. Also, teachers like this should not be teaching arts and crafts at the local senior center let alone middle school students.
Our confused teacher was pushing her political agenda on her class when a dudebro was upset the teacher never asked [redacted]'s pronouns. I'm redacting the dudebro's pronouns because you'll enjoy the reveal more this way. Seriously. I haven't enjoyed a self-own like this since the woman who got slapped by her cat.
"I said, 'I'm so sorry, I haven't asked you what your pronouns are. What are they?' And then he said -- I'm sorry, banana said..."
I think you see where this is going.
"Banana and rock."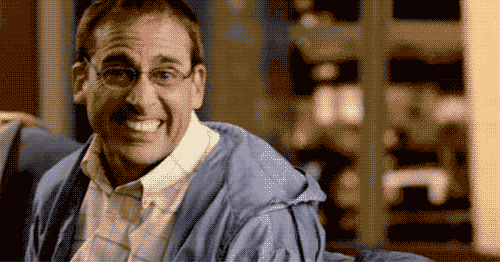 Personally, if it were me, I would have said my pronouns were banana and orange. That way I can set the teacher up with "orange you glad I didn't say banana?" But this dudebro saying the first two words that came to mind works, as well. From here on out, I will be referring to dudebro by his preferred pronoun, banana, for the sake of my own amusement.
The teacher at first lashed out at Banana because she (I'm assuming the teacher is a she) felt that Banana was making fun of pronouns. And pronouns aren't things to be taken lightly. Pronouns are serious. Then the students became the teacher, explaining that pronouns are so serious they can be anything. How dare this teacher shame banana for how banana identifies? Or is it rock? I'd be curious to know how xi decides xir banana and how xi decides xir rock.
Our teacher friend, in a neverending quest to be woker than thou, is unable to determine on her own when a middle school student is being serious about their pronouns. In the olden days, the bygone era of 2021, it was easy. If she said they were he or he said they were she, none of them was being serious. Now, if a student identifies as banana or rock, they need to be taken seriously, lest they be accused of pronoun shaming.
I just hope Banana or Rock commits to the bit. Banana should stay Banana until Rock graduates high school.
><><><><><><
Brodigan is Grand Poobah of this here website and when he isn't writing words about things enjoys day drinking, pro-wrestling, and country music. You can find him on the Twitter too.
Facebook doesn't want you reading this post or any others lately. Their algorithm hides our stories and shenanigans as best it can. The best way to stick it to Zuckerface? Sign up for our DAILY EMAIL BLASTS! They can't stop us from delivering our content straight to your inbox. Yet.