Each day we overwhelm your brains with the content you've come to love from the Louder with Crowder Dot Com website.
But Facebook is...you know, Facebook. Their algorithm hides our ranting and raving as best it can. The best way to stick it to Zuckerface?
Sign up for the LWC News Blast! Get your favorite right-wing commentary delivered directly to your inbox!
Politics
Alexandria Ocasio-Cortez Compares Ilhan Omar Criticisms to the Holocaust
April 13, 2019
Photo by Laurie Shaull
The backlash against Ilhan Omar brushing off 9/11 as "some people doing something" continues. After Dan "The Man" Crenshaw pointed out the remark, everyone who isn't a far-left dicklord joined in to collectively call out Ilhan for her douchebaggery.
Even the Orange One got in on the action:
WE WILL NEVER FORGET! https://t.co/VxrGFRFeJM

— Donald J. Trump (@Donald J. Trump) 1555104931.0
This simple video was enough to cause a deluge of lefty butthurt. Pretty much the entire left is trying to claim the Donald is inciting violence for rebutting Omar. The reactions have been bringing all the chuckles.
Though, this tweet from AOC stands out from all the others because she compares Omar to a Holocaust victim. No joke:
Members of Congress have a duty to respond to the President's explicit attack today. @IlhanMN's life is in danger.… https://t.co/AvSV1Q49em

— Alexandria Ocasio-Cortez (@Alexandria Ocasio-Cortez) 1555112366.0
Be sure to peep the blue checkmark. This isn't a parody account, this is the real Alopecia Orchiotomy-Cervix making the comparison. Only an air-headed ninnymuggins like Cortez would dare compare fair criticisms to Nazis coming for Ilhan Omar.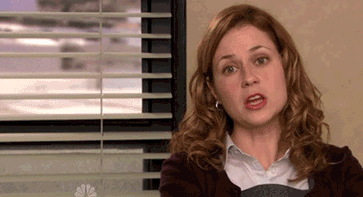 Let us not forget, by the way, Omar is the one with a grudge against our yarmulke-clad brethren. Judging from her remarks, wouldn't surprise me if she thought the Holocaust was just "something some people did" as well. As for Trump trying to bring about the Fourth Reich, methinks the guy who put an embassy in Jerusalem doesn't make for an ideal Nazi.
Such an over-dramatic reaction from these lefties is the ultimate knee-slapper. Saying a mean thing about Ilhan Omar, which is totally warranted, is on the same level as the systematic murder of millions. Not even close. Contrary to Alex's claims, no collection of harsh words compares even remotely to genocide.
Nobody is coming for anybody. Ilhan Omar is still free to be as much of a mindless asshat as she wishes. If these lefties don't want us to call them out for their bullhickey, being less douchetastic is always an option.
While we're talking AOC:
NOT SUBSCRIBED TO THE PODCAST? FIX THAT! IT'S COMPLETELY FREE ON BOTH ITUNES HERE AND SOUNDCLOUD HERE.