Each day we overwhelm your brains with the content you've come to love from the Louder with Crowder Dot Com website.
But Facebook is...you know, Facebook. Their algorithm hides our ranting and raving as best it can. The best way to stick it to Zuckerface?
Sign up for the LWC News Blast! Get your favorite right-wing commentary delivered directly to your inbox!
Watch: Woke Legend Yells Across the Atlantic Ocean to Tell Americans How Horrible We All Are
January 25, 2022
If you're not from America, and only know Americans from the media, you might think we're all a bunch of racist, sexist homophobes. If you're from a foreign country and only watch CNN, I can see how you might think the worst about us. So I don't fault this Irish lad for thinking the worst about us. I do, however, fault him for being absolutely mental, yelling across the Atlantic Ocean like a daft gobshite.
A country full of drunk Irishmen, and we get the one sober guy screaming at us. I can say drunk because I am one.
"Stop being racist. Leave them alone, America."
Not quite sure who "them" is supposed to be. Australians? One or more of the various Asians? Maybe he was yelling at this masked couple? Some specifics would be nice.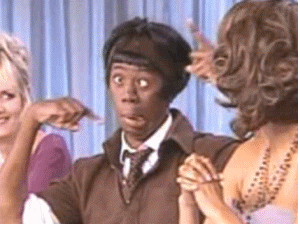 Slow your roll, homophobes. You may think you were spared this wackadoodle's wrath. You thought wrong.
"Leave them alone! Leave LGBTQ people alone! Leave them alone!"
Of course, you want to not be any of these things. Since 98% of America isn't, we're in good shape. I doubt the few who are will be moved by our dude's stunning signaling of virtue.
What I want to know is if this guy thinks any of us can hear him. Like, there is someone on the beach along the eastern seaboard about to engage in some racism and homophobia. Then suddenly they hear this man's warning and decide not to. Maybe he's right, and we're the crazy people. It's a strange world.
The Louder with Crowder Dot Com Website is on Instagram now!Follow us at @lwcnewswire and tell a friend!
CNN LIES and GASLIGHTS Bill Maher Guest on Covid Response! | Louder With Crowderyoutu.be