Each day we overwhelm your brains with the content you've come to love from the Louder with Crowder Dot Com website.
But Facebook is...you know, Facebook. Their algorithm hides our ranting and raving as best it can. The best way to stick it to Zuckerface?
Sign up for the LWC News Blast! Get your favorite right-wing commentary delivered directly to your inbox!
Politics
Alexandria Ocasio-Cortez Bitches about GOP Mocking Her. Except It was Democrats.
April 25, 2019
Alexandria Ocasio-Cortez just ran through a field of rakes, managing to step on every single one as she sprinted to the finish line, where she slipped on a banana peel and crashed into a shelf loaded with cream pies. In a now-deleted tweet (but I nabbed a screen capture), the notoriously stupid AOC accused the GOP of sexism. Except the guy in the photo was a *drum roll please* DEMOCRAT!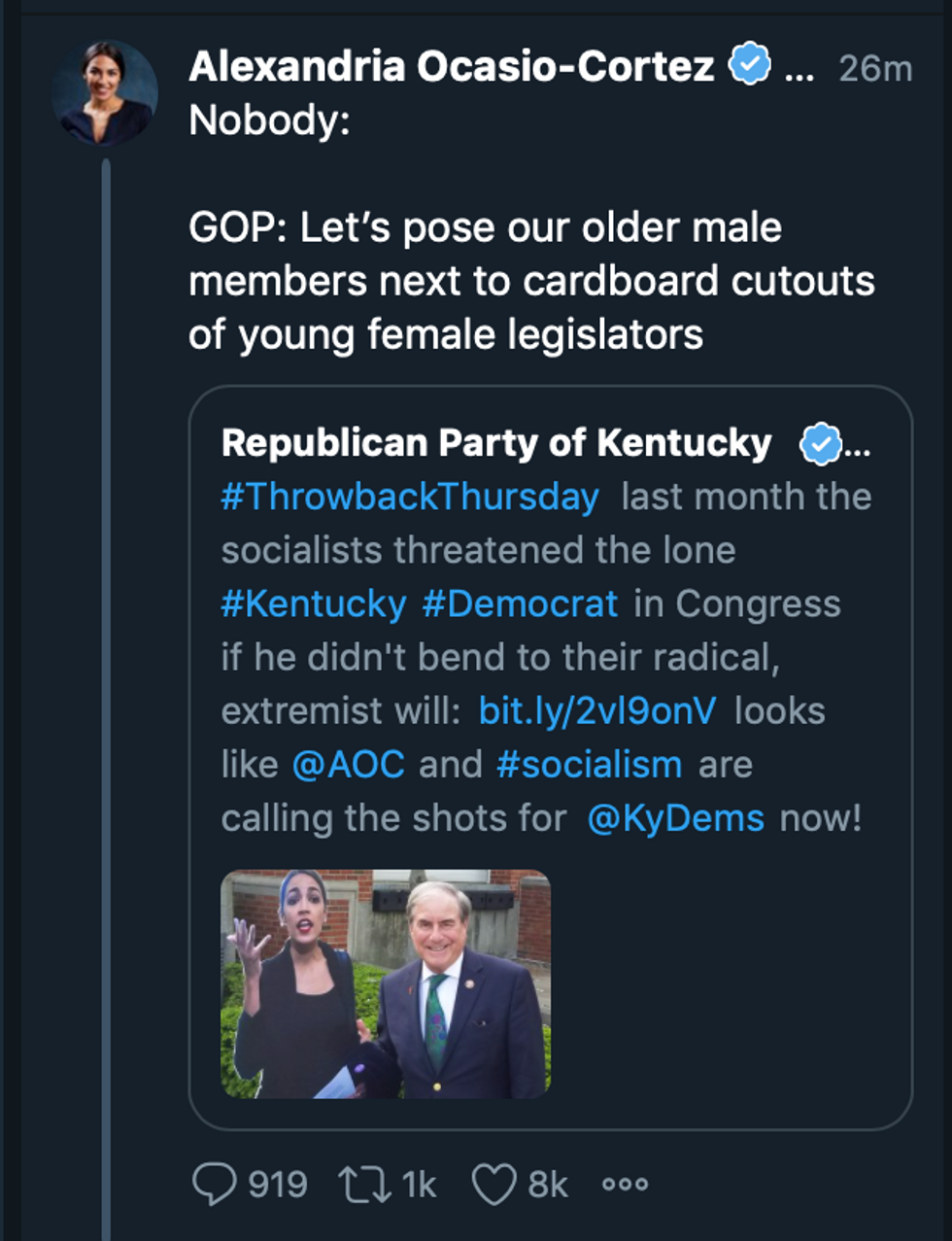 Calebl Hull, Twitter genius, swooped in with his toxic masculinity mansplaining to set the bug-eyed wonder straight.
@AOC Even worse for you, he's the Chair of the House Budget Committee.

— Caleb Hull (@Caleb Hull) 1556209438.0
Oops.
The man in the photograph with the cardboard cutout of AOC is John Yarmuth, a Democrat from Kentucky who heads up the House Budget Committee. Last I checked, Alexandria Ocasio-Cortez was a member of the same House of Representatives that John Yarmuth belongs. Sure, sure, Yarmuth took the Committee Chairmanship the year Alexandria ascended to her throne, but excuses, excuses. Yarmuth has been in Congress since 2007.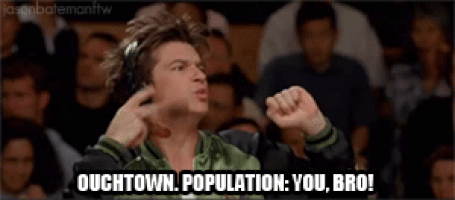 Though our precious AOC is not a member of this specific committee, her America-hating sister Ilhan Omar is. In any event, Alexandria Ocasio-Cortez may want to put in a little more facetime with at least the other Democrats in the very House in which she serves. Then possibly take her own advice and cut down on the social media time. Yeah?
But hey, if your brand is to go out and say stupid things, why stop saying stupid things? Related: Alexandria Ocasio-Cortez Claims VA Healthcare is the Highest Quality and AOC Bitches About $7 Airport Croissant and Minimum Wage. Gets Bitch Slapped with Facts.
NOT SUBSCRIBED TO THE PODCAST? FIX THAT! IT'S COMPLETELY FREE ON BOTH ITUNES HERE AND SOUNDCLOUD HERE.