Each day we overwhelm your brains with the content you've come to love from the Louder with Crowder Dot Com website.
But Facebook is...you know, Facebook. Their algorithm hides our ranting and raving as best it can. The best way to stick it to Zuckerface?
Sign up for the LWC News Blast! Get your favorite right-wing commentary delivered directly to your inbox!
Culture
14-Year-Old Starts Landscaping Business to Raise Money for Heartwarming Reason: His Own Adoption
June 28, 2022
A periodic reminder that not everything going on is terrible. Teaching kids the importance of entrepreneurship is important, especially when there are so many who dump on it. Having a kid find an interest in entrepreneurship and start his first business on his own is impressive. Then there are kids like Tyce Pender. Tyce started his own landscaping business to help raise money... for his own adoption.
Feel free to start peeling onions or spraying dust all over the room.
Cayce teen starts lawn business to fund adoptionyoutu.be
Eric Jenkins started dating Tyce's mother when Tyce was two. He's the only father the teen has known. When they got married, talk turned to adoption which is an expensive process, even with a lawyer working pro bono. That's why Tyce went into business for himself. Then there is this part:
"This is important because Eric teaches me respect, independence, and what a man is supposed to be. If anything ever happens to my mom, Eric is who I'd want to live with. Court is expensive. I thought I could make enough money to pay for the adoption."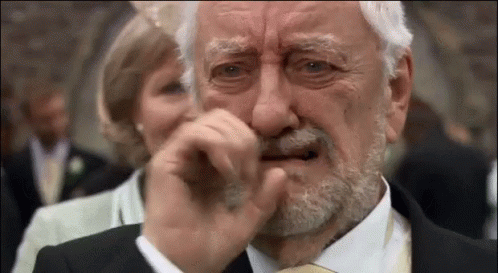 This week, the city of Cayce presented him with his own business license. At 14 years old, Tyce is a licensed business owner. At 14 years old, I would get angry at my dad when he wouldn't drive me around for my paper route and let me throw the papers out of the back window.
If you spend enough time on the internet, it's easy to think everything sucks, everything is terrible, and oh my God, why is this happening. Consider this your periodic reminder of the good in the world. Young men like Tyce Pender exist and are our future leaders. Amen to that!
The Louder with Crowder Dot Com Website is on Instagram now!Follow us at @lwcnewswire and tell a friend!
TOP GUN: MAVERICK Crowder and Crew Review | Louder With Crowderyoutu.be