Each day we overwhelm your brains with the content you've come to love from the Louder with Crowder Dot Com website.
But Facebook is...you know, Facebook. Their algorithm hides our ranting and raving as best it can. The best way to stick it to Zuckerface?
Sign up for the LWC News Blast! Get your favorite right-wing commentary delivered directly to your inbox!
Culture Wars
Aaron Rodgers hits Travis Kelce where it hurts, calls Taylor Swift's boyfriend "Mr. Pfizer"
October 04, 2023
While the people who don't like football that work for the NFL are all about turning the league into a Taylor Swift stan convention, there are still football guys out there. People like Pat McAfee and Aaron Rodgers who reviewed the football game Taylor was at outside of the fact Taylor was there watching her boyfriend, Chiefs tight end Travis Kelce.
The Jets almost pulled off an upset against the Chiefs. And would have if the refs didn't want Taylor Swift tickets. Rodgers, out on injury, was happy with how his team performed. ESPECIALLY the way they shut down Taylor's future ex-boyfriend. Except, Rodgers found something more degrading to call Kelce.
"Mr. Pfizer, we shut him down."
I don't know if you know this, but Aaron Rodgers? Not a fan of Big Pharma at the Fauci Ouchie. Kelce on the other hand loves Big Pharma so much, that he is their new spokesperson. Kelce is shilling for Pfizer the same way he shills for Cambpell's Chucky Soup. Or... *checks notes* ... wait, he shills for Bud Light too?
The "partnership with Pfizer" is the saddest part about this. Had Kelce been working with the Biden Adminstration as part of their schmaccine agenda, it would still be pathetic but pathetic in a way celebrities always join Democrats. Kelce cut an add DIRECTLY for Pfizer. Meaning he got himself a fat bag of cash for doing so.
Let's make sure Pat McAfee is given his roses. When Rodgers challenged the official SCHMOVID narrative over the past few years, there is a not insignificant chance that he was allowed to do so on the Pat McAfee show. Even this clip is from ESPN. When has ESPN ever challenged the leftist narrative on anything?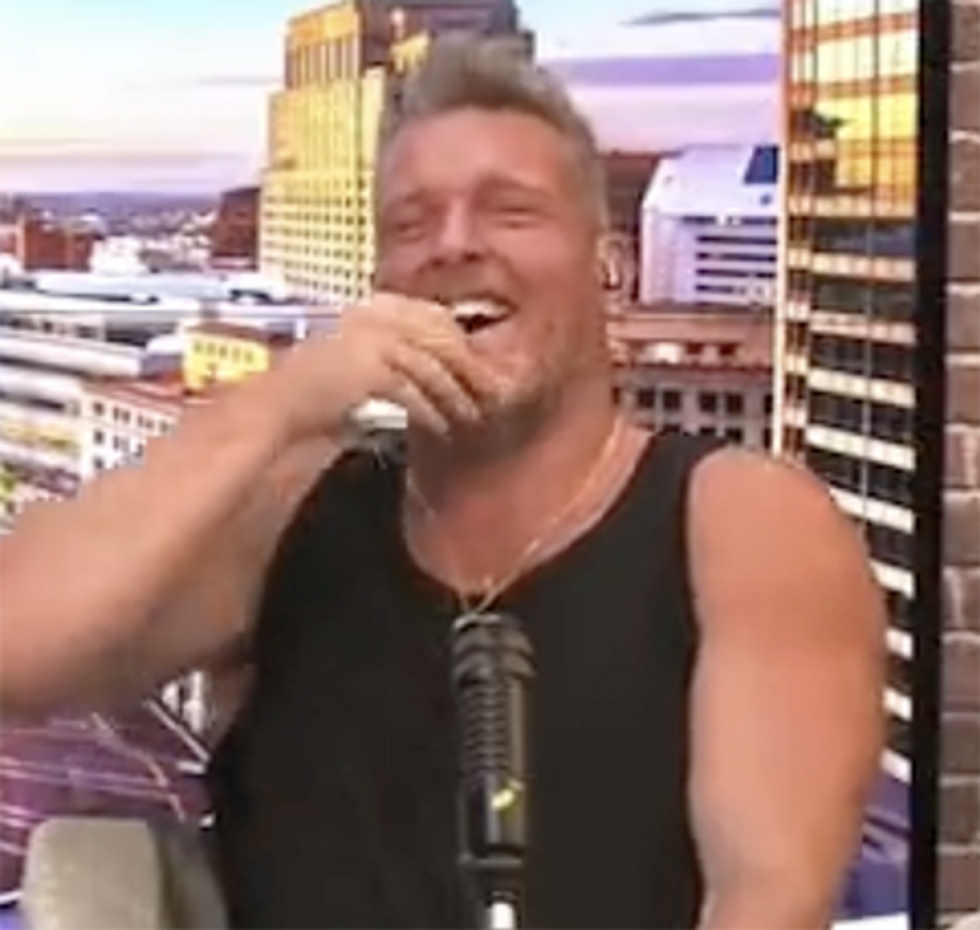 Oh, and apropos of nothing, just because we're talking about Taylor and Swiftball, everyone leave Big Cat alone. That means you too, Snow White.
Big Cat and Aaron Rodgers are on the same team when it comes to football. Only Taylor Swift could make that happen.
><><><><><><
Brodigan is Grand Poobah of this here website and when he isn't writing words about things enjoys day drinking, pro-wrestling, and country music. You can find him on the Twitter too.
Facebook doesn't want you reading this post or any others lately. Their algorithm hides our stories and shenanigans as best it can. The best way to stick it to Zuckerface? Sign up for our DAILY EMAIL BLASTS! They can't stop us from delivering our content straight to your inbox. Yet.