Each day we overwhelm your brains with the content you've come to love from the Louder with Crowder Dot Com website.
But Facebook is...you know, Facebook. Their algorithm hides our ranting and raving as best it can. The best way to stick it to Zuckerface?
Sign up for the LWC News Blast! Get your favorite right-wing commentary delivered directly to your inbox!
8 Best Moments from Trump's Impeachment Acquittal Victory Speech (and Full Speech)
February 06, 2020
President Donald Trump ran a victory lap with a 45 minute long speech celebrating his impeachment acquittal. It was glorious. I've included the full speech after the highlights (which may be a little out of order, sorry) in case you have 45 minutes to dedicate to it. If not, highlights baby. Let's all check in with Nancy Pelosi and her Democrats after this. I'm betting their collective blood levels are spiking with salt.
To get things started, Donald Trump entered the presser in pure style.
Hail to the Chief. Appropriate.
Next, Trump explains how the impeachment circus, starting with Russia, Russia, Russia was all complete ca-ca-poopy, but he used the real words.
"Bullshit" isn't presidential behavior, you say? Okay. Still true, though.
Then Trump gave us another great gif and meme opportunity with a gentle ribbing of both The Washington Post, plus more salt into Democrat wounds.
I can dig it.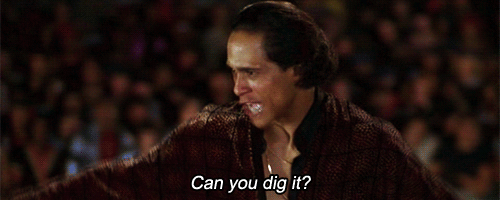 Trump thanked much of his supporters, his family, and his friends during this time of hardship. But he also was quick to slam a few people.
Like FBI Director James Comey.
Then a little knocking of Nancy the Ripper Pelosi and Adam Shifty McSchiff-face.
That'll sting in poor little Nancy's heart, since she loves to tell us how Catholic she is between abortion support talking points. Related: Don Jr. Scorches Nancy Pelosi and the Party of Infanticide.
And then of course Donald Trump gave Mitt Romney a little piece of the pie.
Related: Ted Cruz Lectures Democrats for Their Contempt of America's Success, Addresses Mitt Romney.
Lastly, this one is for all the wives out there. Here is Donald Trump making a joke about Steve Scalise and his wife after Steve was shot.
Though I'm not a wife myself, all my girlfriends are. I'm sending the above to all of them.
Yes there were other great moments not highlighted above. That's why, when you have the time, you should watch the full speech. I also noticed this speech was off script. It may not have been perfect, but dang it if it wasn't hilarious, genuine, and spoke right to Trump's base. Democrats are probably be very nervous right now.
As promised, the full speech:
NOT SUBSCRIBED TO THE PODCAST? FIX THAT! IT'S COMPLETELY FREE ON BOTH ITUNES HERE AND SOUNDCLOUD HERE.