Each day we overwhelm your brains with the content you've come to love from the Louder with Crowder Dot Com website.
But Facebook is...you know, Facebook. Their algorithm hides our ranting and raving as best it can. The best way to stick it to Zuckerface?
Sign up for the LWC News Blast! Get your favorite right-wing commentary delivered directly to your inbox!
Politics
Trump Reasserts Criticisms Against 'Anti-American' Congresswomen
July 15, 2019
You might have heard about the Trumpinator's feud with far-left Democrat congresswomen. He's rightly calling them out for their sucky anti-American ways and they're boo-hooing about it. Lefties are pulling the race card in order to make the Donald back down on his claims, but he's not playing that game. In fact, our tangerine-hued commander in chief is doubling down.
See for yourself:
President Donald Trump refused to back down Monday over a series of tweets telling freshman Democratic congresswomen to fix their "corrupt and inept" homelands before legislating in the U.S., asserting that the group of women "hate our country."

"If weak politicians want to say — and the Democrats in this case — if they want to gear their wagons around these four people, I think they're going to have a very tough election, because I don't think the people of the United States will stand for it," Trump asserted.

"These are people that hate our country," he continued. "They hate it — I think — with a passion. Now, it's possible I'm wrong. The voter will decide."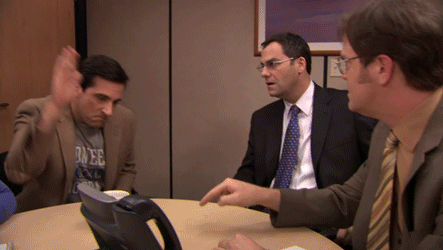 Any other Republican would stop short of calling these congresswomen out on their anti-American douchebaggery. They'd say something sterile. Like "these Democratic congresswomen and I have some disagreements on the direction in which we'd like to take the country." Not Trumpy. These broads have it out for the U-S-of-A. Plain and simple.
I'm not saying it's out of line to criticize America at all. Throughout our history, there were many not-so-great things in need of fixing. Though, aspiring for our country to live up to its ideals is not the same as constantly calling 'Murica a fascist, sexist, homophobic cesspool of suckage.
All the beers to Trump for having the cajones to stand up to these America-hating dames. The land of the free kicks major booty and if those gals don't like the way we do things, they're free to set sail for greener pastures. End of story.
NOT SUBSCRIBED TO THE PODCAST? FIX THAT! IT'S COMPLETELY FREE ON BOTH ITUNES HERE AND SOUNDCLOUD HERE.