Each day we overwhelm your brains with the content you've come to love from the Louder with Crowder Dot Com website.
But Facebook is...you know, Facebook. Their algorithm hides our ranting and raving as best it can. The best way to stick it to Zuckerface?
Sign up for the LWC News Blast! Get your favorite right-wing commentary delivered directly to your inbox!
Intelligence Analyst Sebastian Gorka Mocks CNN Ratings
July 11, 2017
A cartoon sponge living in a piece of fruit, with a mentally-challenged best friend, gets more attention than CNN (see CNN's Ratings Nosedive After Being Confirmed As Fake News and CNN Producer on Chris Cuomo: I Just Can't Stand That Guy). A sting for which CNN is still applying posterior ointment.
To add insult to sh!t ratings, Sebastian Gorka, a military and intelligence analyst, slapped CNN's Alyson Camerota about CNN's embarrassing ratings. Right to her pompous face. Be prepared for gut-based giggles.
Sebastian Gorka: More people watch cartoons than CNN. https://t.co/m2sDDcBPrV

— Paul Joseph Watson (@Paul Joseph Watson) 1499787700.0
The responses were appropriate: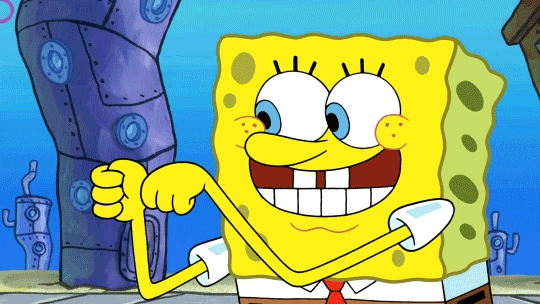 Look it, news about Trump Jr. and the Russians today has been crazy chaos. Running the gamut from "Hmmm, this could be problematic for Team Trump" on the right, all the way to "OMG, THIS IS LITERALLY TREASON!!!" from the left. Stay off Twitter if you can.
For me personally, I'm waiting to see what happens when the dust settles on this Trump Jr. is a Russian Pimp scandal before I weigh in the OMG TREASON hysteria swamp. Other than calling the left hysterical. But I do that every day, so it's kewl.
In the meantime, CNN's ratings still rank lower than reruns of I Dream of Jeanie. They rank lower than her midriff parachute pants, too. The dust on CNN has settled on the unvisited statue of the once lauded network. No, you're not a bad person if such facts leave you feeling warm and tingly inside.
NOT SUBSCRIBED TO THE PODCAST? FIX THAT! IT'S COMPLETELY FREE ON BOTH ITUNES HERE AND SOUNDCLOUD HERE.
Sebastian Gorka: More people watch cartoons than CNN. https://t.co/m2sDDcBPrV

— Paul Joseph Watson (@Paul Joseph Watson) 1499787700.0