Each day we overwhelm your brains with the content you've come to love from the Louder with Crowder Dot Com website.
But Facebook is...you know, Facebook. Their algorithm hides our ranting and raving as best it can. The best way to stick it to Zuckerface?
Sign up for the LWC News Blast! Get your favorite right-wing commentary delivered directly to your inbox!
Watch: This is not Sam Smith botching a stage dive and plummeting like a lead balloon, but it's still funny
June 24, 2023
Non-binary popstar Sam Smith (they/them) was the victim of a cruel internet hoax. A fat dude in a green leotard who looks just like him (or them) attempted a stage dive.
A "stage dive" is when you jump off of a stage into a crowd, and they lift you up. That part is called "crowd surfing." When the fat dude people thought was Sam Smith left the stage, gravity and an elevated BMI took over and he came crashing down to the ground like a bucket of wet cement. It is unclear as of this writing if everyone in the audience survived.
That is not Sam Smith. THIS is Sam Smith.
Similar body size and fashion sense. You can definitely see the similarities and it is understandable how someone on the TikTok might get the two confused.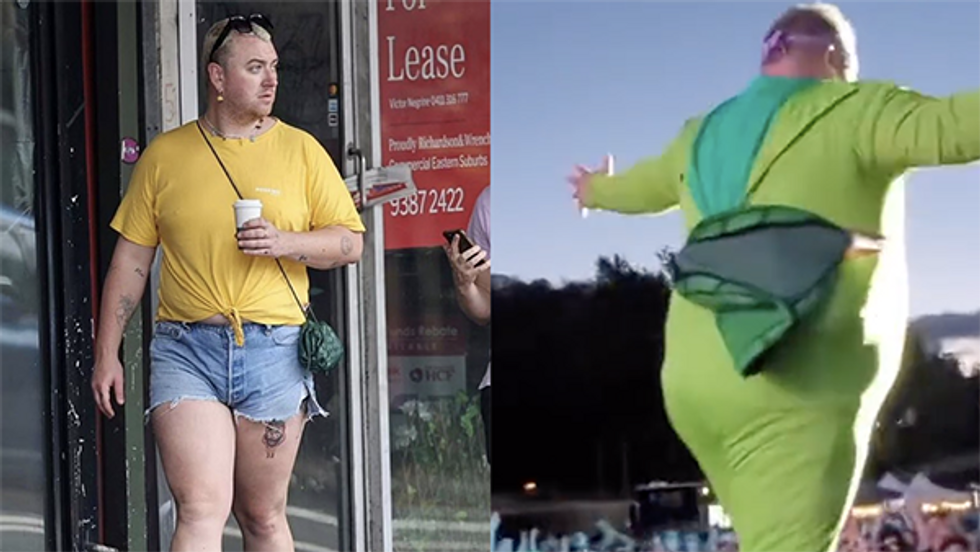 But that was not him. The New York Post is reporting it was a random fat dude from a Vanilla Ice concert. However, it WAS in Seattle. So whoever first posted the video has that going for them at least.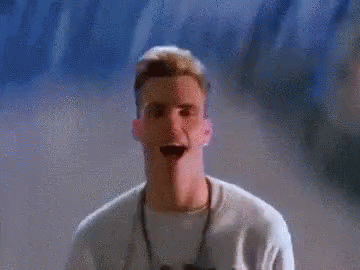 This is good news for Sam. Because commenters were cruel.

"He was killin' it…..I mean them."
"No chance I'd try and catch a grand caravan like that."
"Someone said the Muncinex Monster."
"Omgggg it's like a blimp filled with lead."
"The audience sounds like they were screaming for their lives."
Sam's most embarrassing performance remains being dressed up like Satan at the Grammy's. It was so horrific, the Church of Satan issued a statement that they don't claim him.
On behalf of everyone here at the Louder with Crowder Dot Com website, we ask that everyone please be more careful in the future before making unverified viral video claims. And don't pick on Sam Smith. They are trying to live them's best life, and don't deserve to be tagged in every video of a fat dude on stage.
><><><><><><
Brodigan is Grand Poobah of this here website and when he isn't writing words about things enjoys day drinking, pro-wrestling, and country music. You can find him on the Twitter too.
Facebook doesn't want you reading this post or any others lately. Their algorithm hides our stories and shenanigans as best it can. The best way to stick it to Zuckerface? Sign up for our DAILY EMAIL BLASTS! They can't stop us from delivering our content straight to your inbox. Yet.