Each day we overwhelm your brains with the content you've come to love from the Louder with Crowder Dot Com website.
But Facebook is...you know, Facebook. Their algorithm hides our ranting and raving as best it can. The best way to stick it to Zuckerface?
Sign up for the LWC News Blast! Get your favorite right-wing commentary delivered directly to your inbox!
Articles
NFL Legend Jim Brown DESTROYS #BlackLivesMatter
December 31, 2015
There's a push on social media by slacktivists to get NBA and NFL stars to boycott sports games over #BlackLivesMatter court decisions. NFL Legend, and powerful voice in the actual civil rights movement, Jim Brown was asked for his thoughts.
He wasn't having it.
I could talk for 10 hours on police brutality through the years historically against African-American people, but then there are other people that have had problems with the police. The problem that I'm looking at, Jason, is young, black men terrorizing their own community. My thought of all of this, how it should be cleared up is to have the community take pride in itself, clean it up, be the cleanest community in the world. Fathers do the right things with their kids and their wives, and I think we'll see a tremendous change.
Now, much like when white liberals tried to racesplain to Spike Lee, you're not going to question Jim Brown. This is a guy who organized with Muhammed Ali and Kareem Abdul Jabar in the 60s, and started one of the first all-black studios with Richard Pryor. If you want to call him a sellout or question his commitment to the black community, have at it. But it would be ill-advised, and you will be mocked. By us. Rightfully so.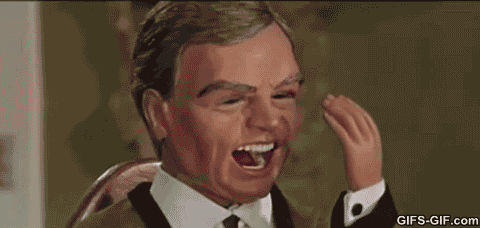 If anything, this helps open up an actual dialogue (see also What Richard Sherman REALLY Said about #BlackLivesMatter and Detroit Lions' Don Carey Slams #BlackLivesMatter Over Abortion). The criticism from the right is that the #BlackLivesMatter slacktivists just want to complain about white people, and "what about black on black violence?!?!?!" Cries that are often drowned out by idiots on the left who think racism is a white only problem. Like George Yancy (read Dear Racist NYTimes: A Rebuttal to Your "Dear White People" Letter...)
When you have actual leaders from the black community speaking out about the problems in the black community (as opposed to fake black people like Shaun King), it should open a dialogue to the serious race related issues that deserve critical discussion. Not about whether or not a poop swastica is funny.
...It is funny. Poop is always funny.