Each day we overwhelm your brains with the content you've come to love from the Louder with Crowder Dot Com website.
But Facebook is...you know, Facebook. Their algorithm hides our ranting and raving as best it can. The best way to stick it to Zuckerface?
Sign up for the LWC News Blast! Get your favorite right-wing commentary delivered directly to your inbox!
2020 Election
Meghan McCain Grills Amy Klobuchar on Late Term Abortions
May 19, 2019
In case you weren't aware, the left is absolutely gaga over baby-killing. Something about a doctor sucking the brains from a tiny tot in utero just brings a smile to their face. Yet, despite their obvious enthusiasm for infanticide, many lefties try to avoid directly admitting as much.
Case in point, Democrat candidate Amy Klobuchar was a guest on The View. Meghan McCain asked her if she was in favor of late-term abortions. Amy did everything she could to say yes without actually saying yes.
See for yourself:
"The View" got heated Friday as Meghan McCain squared off with her co-hosts and Democratic Minnesota Sen. Amy Klobuchar on late-term abortion. "Democrats look like they've gone very extreme on this issue. I think it's gone from the party of safe, legal and rare to having a conversation of late-term abortion up to until birth with the Ralph Northam controversy. Are you for what he said on late-term abortion?"

Klobuchar claimed she didn't know anything about Northam's comments, and added, "What I do know is that I am for a woman having the right to make a choice about her own body." "But you're for late-term abortion?" McCain pressed. "You're running for president." Klobuchar never gave a direct answer to the question.
In other words, "kill 'em all."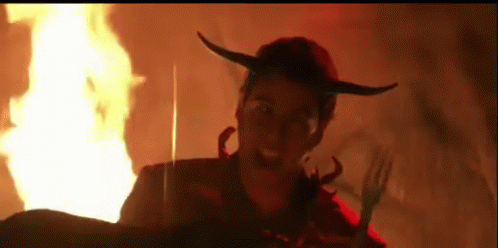 Let's get real here. These are the same Democrats who lit up the Empire State Building in honor of baby-killing. The left very much supports the late-term butchery of the little ones. Yet, us pro-lifers and our pesky morals force lefty political types into the pro-abortion closet. We've got a lot of nerve.
When lefty politicians refuse to proclaim their support for the killing of the babes, they're accidentally admitting there's something wrong with the act. Otherwise, they'd have no issue saying "yep, the only good baby-person is a dead baby-person."
This is the sign of a significant portion of us 'Muricans still being uncomfortable with infanticide. Which means we're still in this fight. Thank God.
While we're on the subject: