Each day we overwhelm your brains with the content you've come to love from the Louder with Crowder Dot Com website.
But Facebook is...you know, Facebook. Their algorithm hides our ranting and raving as best it can. The best way to stick it to Zuckerface?
Sign up for the LWC News Blast! Get your favorite right-wing commentary delivered directly to your inbox!
Watch: Police creatively take out woman firing gun in a busy intersection by sideswiping her with an SUV
August 16, 2023
There are days you f*ck around. There are days you find out. For one, we're assuming crazy, woman in a Long Island suburb, it was a little from column A and a little from column B. The f*ck around came when she started firing a gun in the middle of an intersection. Then she found out as a police SUV took her out. Like, hit her with a moving vehicle, took her out.
According Daily Mail, the shots fired call came in around 2:30 in the afternoon. The owner of a nearby gas station is who we have to thank for our video of the dingbat having a meltdown. Whatever her problem was, she was firing a gun at cars and could have easily switched to anyone walking along the sidewalk.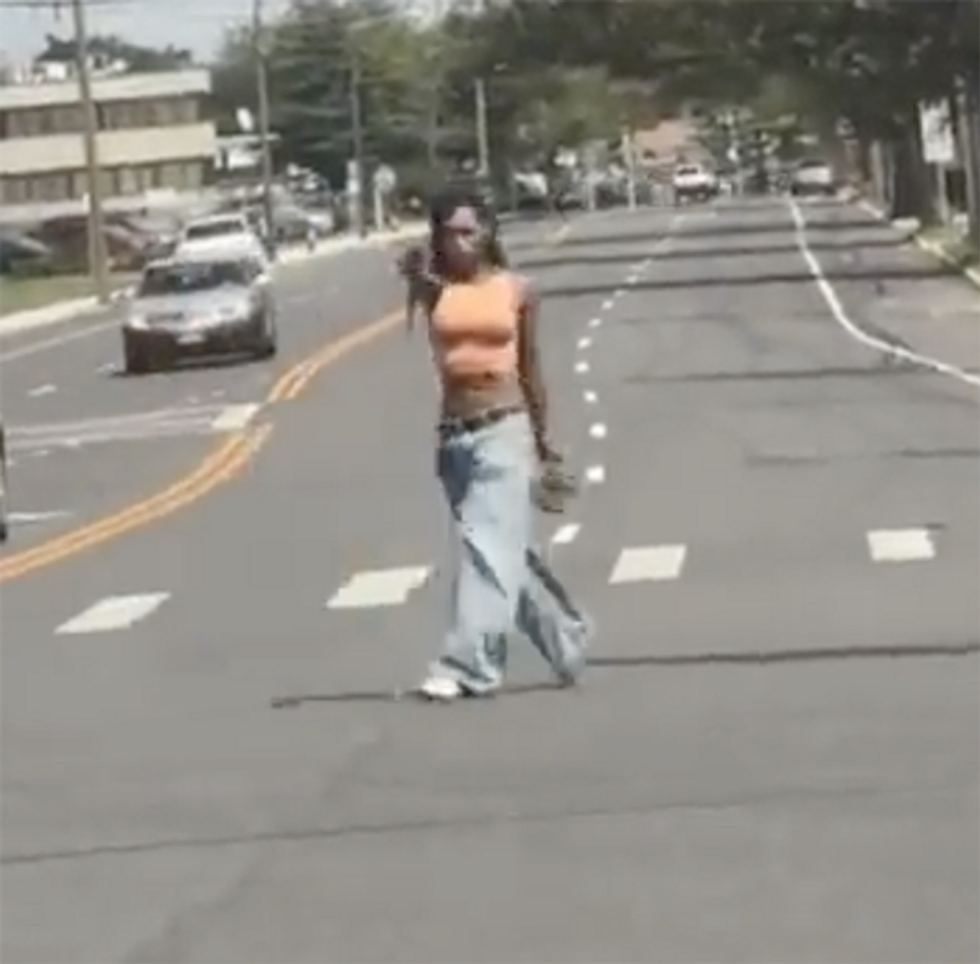 Police arrived at the scene as she was pointing a gun at her head. The easiest thing would have been to let her isolate the threat herself. But she could have started firing at civilians instead. One officer was in the SUV. It had a battering ram in the front. AND DOWN SHE GOES!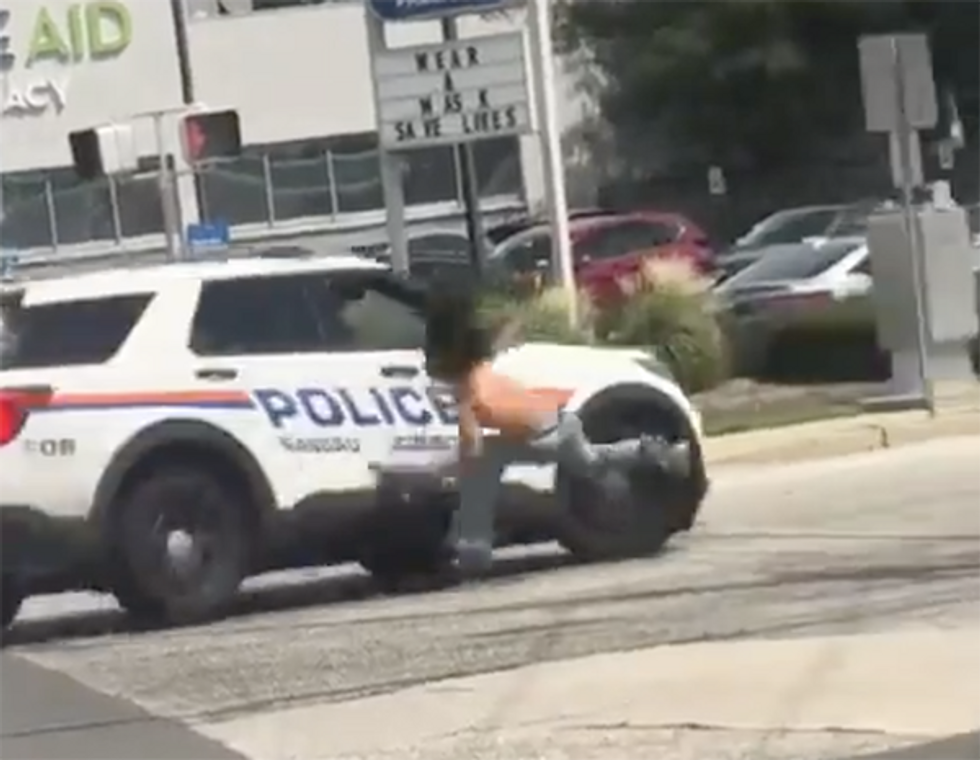 Nassau Police Commissioner Patrick Ryder praised the quick-thinking and lead-footed police officer. The department has one rule. Deadly force gets met with deadly force. "[Officers] faced down deadly physical force against civilians and themselves, and they used the vehicle to stop that threat. The other option on the table is to take out the gun and shoot it. They didn't do that."
The woman is currently unidentified. Outstanding work by Long Island's finest!
><><><><><><
Brodigan is Grand Poobah of this here website and when he isn't writing words about things enjoys day drinking, pro-wrestling, and country music. You can find him on the Twitter too.
Facebook doesn't want you reading this post or any others lately. Their algorithm hides our stories and shenanigans as best it can. The best way to stick it to Zuckerface? Sign up for our DAILY EMAIL BLASTS! They can't stop us from delivering our content straight to your inbox. Yet.