Leftist Pro-Venezuela Protesters Would Trade Trump for Maduro
March 18, 2019
You might still think the rise of socialist douchenuggets in 'Murica is a bunch of bullhickey. Well, this video showing pro-Venezuelan protesters choosing Maduro over Trump says otherwise.
Get a load of these comrades:
Hundreds of protesters descended on D.C. at Lafayette Square near the White House on Saturday to show their support for Venezuela's embattled socialist dictator Nicolas Maduro.

The "Hands Off Venezuela" protesters are not only against any sort of intervention in Venezuela, but many actually believe Maduro is a good leader.

So much so, some even admitted they would trade President Donald Trump for Maduro when asked by The Daily Caller.
Yep, these folks look at Venezuelans feasting on zebra meat and think we need to import it here.
Yeah, I'm gonna pass on letting the U-S-of-A be run by a dictatorial dickweed like Maduro. I guess I like a reasonable level of inflation and fully stocked grocery stores way too much.
The left has a different reaction when they see empty store shelves and worthless currency: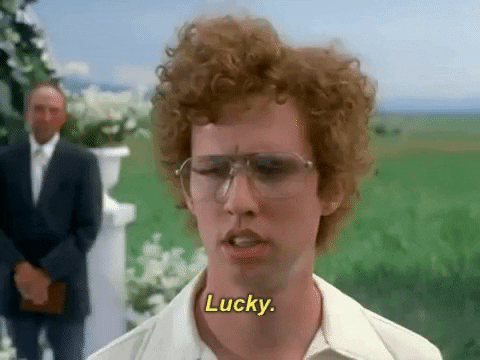 These Che Guevara wannabes think Venezuela's woes are all America's fault. If only we'd lift our sanctions and do business with Venezuela, they wouldn't have any problems. As if it's out of the question to trade with every other country on this blueberry. I can't tell if the left actually means it or if "America bad" is just their default response.
If you ask the left, everything but socialism is to blame when things go south. There's always an excuse when a socialist system nosedives like a 737. Despite the mounting pile of evidence, lefties are unwilling to admit their proposals are sucktastic. Instead, they repeat "Orange Man bad" with cult-like conviction and squeal about crushing capitalism. Pathetic.
Since we're talking Venezuela:
NOT SUBSCRIBED TO THE PODCAST? FIX THAT! IT'S COMPLETELY FREE ON BOTH ITUNES HERE AND SOUNDCLOUD HERE.