Lee Zeldin for RNC Chair? Allow this map of what he did in New York make the case.
November 14, 2022
Before we get to today's rumors about Lee Zeldin, remember when people thought Colorado was a swing state and that Patty Murray in Washington was at risk of losing?
Yeah, I wasn't expecting both Michael Bennet and Patty Murray to be winning their races by larger margins than Chuck Schumer right now.
— Dave Wasserman (@Redistrict) November 13, 2022
I stand by what I said earlier today that, while I agree everyone who claims to be a Republican leader should no longer be a Republican leader after Tuesday's debacle, we should all be focused on Hershel Walker and the Georgia Senate race. Politics is played in two periods. The first period runs from Primary Day to Election Day, where we support the candidate. The second period runs from Election Day to Primary Day, where we criticize how we got to this point and who is to blame. We are still in the first period.
But other people are talking about Lee Zeldin as the new RNC Chair. It's in the news, and I can't not talk about what's in the news.
The Albany Times Union ran an article today looking at New York county by county, to see what direction each county moved in compared to 2020. Here's a map. The pink/red counties moved in the direction of Republicans. The light blue/blue counties moved in the direction of Democrats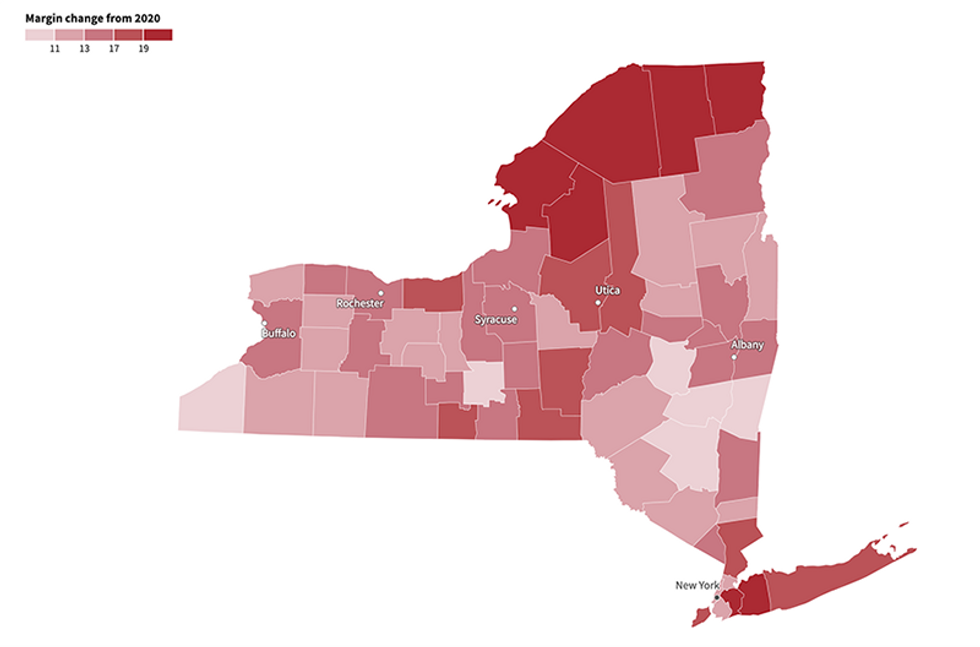 There were no blue counties.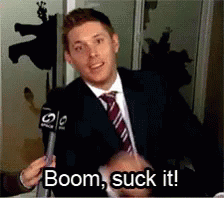 Out in the Hudson Valley and on Long Island (the most magical place on earth), two regions that demographically have the same make-up as swing state counties we need to win in 2022, the average move to the right was 15%. Unfortunately, while he made it closer than any Democrat has in decades, Zeldin lost because of the usual three words: New, York, and City.
But while NYC may be NYC, the rest of New York is the rest of America. The America where Republicans need to figure their sh*t out in before 2024.
It was a disappointing election cycle. One of the few areas where Republicans didn't choke was New York. Yes, that New York. Lee Zeldin's New York. The New York that saved the GOP from losing the House. Just saying, if Republicans are looking for new leadership, the dude responsible for New York would be a good choice.
Editor's Note
LwC is on Substack now! Each day we overwhelm your brains with the content you've come to love from the Louder with Crowder Dot Com website.. but algorithms hide our ranting and raving as best they can. The best way to stick it to Big Tech? Subscribe to For the Content!
MYTH: Guns Are NOT The #1 Killer of Children! | Louder With Crowderyoutu.be