Each day we overwhelm your brains with the content you've come to love from the Louder with Crowder Dot Com website.
But Facebook is...you know, Facebook. Their algorithm hides our ranting and raving as best it can. The best way to stick it to Zuckerface?
Sign up for the LWC News Blast! Get your favorite right-wing commentary delivered directly to your inbox!
Liberal Media
Des Moines Register refuses to run Governor's OpEd unless she bends the knee to their woke language
September 16, 2022
Welcome to 2022. Where a statewide newspaper can reject an OpEd from the FREAKIN' GOVERNOR unless the governor changes her opinion to sound more like the newspaper's opinion. That's what the Des Moines Register did to Governor Kim Reynolds.
It starts with a DMR editorial defending the school district for hiding things about a child from their parents. Specifically, if that child decides they want to be a different gender.
Tradition and the law provide a strong presumption that parents and guardians have the last word on most issues involving their kids. [...] children's rights are important, too. They deserve to be treated consistent with who they are The federal courts should affirm [school]board members' judgment.
Gov. Reynolds submitted a rebuttal to the newspaper, defending parents' rights:
We're not talking here about adults; we're talking about kids as young as twelve, who can now change their names and pronouns at school, knowing their schools will conceal it from their parents. Biological males will be allowed to share restrooms, locker rooms, and sleeping quarters on overnight trips with girls. If they or their parents feel uncomfortable with that, too bad.
You can read Reynolds' OpEd in its entirety in the Iowa Field Report and NOT the Des Moines Register because the editorial staff didn't like the words she used. Reynolds' opinion piece was too much in line with her opinion and not the opinions of the piece she was responding to.
The @DMRegister specifically asked the Governor not to use the phrase "biological male," and instead use preferred woke verbiage "children assigned male at birth."
— Iowa Field Report.com (@IAFieldReport) September 14, 2022
According to DMR, "it is not a question of accuracy" and that the AP style guide "counsels against the use of such phrases as 'biological males.'"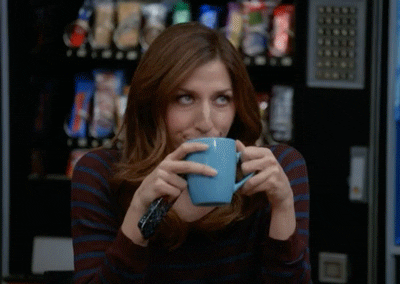 I'm old enough to remember when "biological males" WAS the woke language. That was 2021. In 2022, they've decided on something more woke. Now, the dumb phrase "biological males" when it should just be "males" is considered problematic. If you needed a better example of why the right should never cave to the left, here it is. Also, you are "assigned male at birth" because you are born male because you are male. Unlike the editorial board at the DMR whose members were assigned assclown at hiring.
Let it be clear that these are the new battle lines. Newspapers reject factual OpEds from governors because the partisan newspaper doesn't like the governors' opinions or certain words she used. The next time there is a poll showing how journalism is the least trust institution in American and journalismers are crying because they don't know why, they can choke on this.
The Louder with Crowder Dot Com Website is on Instagram now!Follow us at @lwcnewswire and tell a friend!
HEATED: 2 College Students Debate Gender! | Louder With Crowderyoutu.be