Kevin O'Leary Criticizes Bernie Sanders' Plan to Raise Minimum Wage
June 10, 2019
You've no doubt heard about the plan from lefties to raise the minimum wage to fifteen bucks an hour. According to them, all of society's ills will go bye-bye once we put a gun to businesses' heads and say "pay up." In reality, anyone who's ever cracked open an economics textbook knows that's a bunch of bullhickey. Just ask Kevin O'Leary from Shark Tank:
Shark Tank star Kevin O'Leary and CEO Gerald Storch brought a free market reality check to Democratic socialist Sen. Bernie Sanders' arguments for a $15 minimum wage on CNBC's Squawk Box June 6.

The Storch Advisors CEO insisted that "if you force wages up you know, to $15-an-hour,  there will be fewer jobs, fewer higher paying jobs," because companies will look to do more automation and outsourcing. And with a currently strong labor market, wages are already going up — sometimes as high as $15-an-hour.

Co-anchor Becky Quick pointed out that Walmart led retailers with wage hikes only to be followed by Amazon, Target and others. O'Leary also jabbed at Sanders saying, "You can't blame him for doing this. He can't get much press anymore."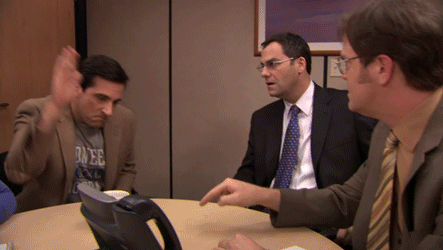 Mandatory fifteen dollars an hour only speeds up corporations replacing minimum wage workers with robots. Moving us closer not only to economic ruin, but to Skynet and Judgment Day. Way to go, Bern.
If the goal here is to stick it to the big corporations, methinks lefties need to reassess the results. Minimum wages are counterproductive. Only the people at the top can afford to stay afloat and, even then, they'll make cuts. A lot of people with those snazzy $15-an-hour jobs will suddenly go to $0-an-hour.
Bernie Sanders wouldn't know about economics if a textbook bit him on his commie ass. Kevin O'Leary and other business people can see this very clearly. Now, if only we could take the horse blinders off of the left.
More on Bernie: