Each day we overwhelm your brains with the content you've come to love from the Louder with Crowder Dot Com website.
But Facebook is...you know, Facebook. Their algorithm hides our ranting and raving as best it can. The best way to stick it to Zuckerface?
Sign up for the LWC News Blast! Get your favorite right-wing commentary delivered directly to your inbox!
Kamala Harris demands the population be reduced in today's episode of "Freudian Slip or Embarrassing Gaffe?"
July 15, 2023
Two things are going on here. One is a possible nod to what critics call the REAL schlimate agenda: Leftists using schlimate warming to control the population. The other is that no one in the White House knows how to speak good. Welcome to today's exciting edition of "Freudian Slip or Embarrassing Gaffe?"
Our contestant is a San Francisco woman who rose to success by smashing a mayor and checking off not one but TWO boxes on the Democrat Party's most marginalized Bingo card. Say hello to vice president Kamala Harris!
"When we invest in clean energy and electric vehicles and reduce population, more of our children can breath clean air and drink clean water."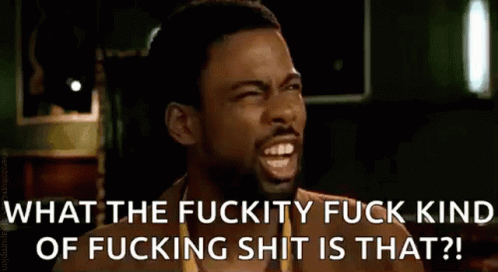 The White House was quick to clean it up and claim what she meant to say was "pollution."
But was she thinking population? It's a common opinion on the Left. Bill Nye, the former children's entertainer the media claims is a schlimate expert, PRAISED Planned Parenthood for their contributions to the field of population control. People who have too many children -- typically more than one or two -- are the targets of progressive hate and intolerance. "Babies are bad for the Earth" are words that are said out loud. Leftists and the media (but I repeat myself) don't hide their agenda or beliefs. That's on one hand.
On the other hand, Kamala Harris is a nincompoop.
There is an above-average chance that her brain confused words. It happens. I mean, have you met her boss?
After much consideration and careful analysis, I'm chalking this up to an embarrassing gaffe. It's not that I don't believe eco whackadoodles work in the White House and support reducing the population (of people they don't like). But they are entering election season where they go into "hide what we truly believe" mode. There is no way they would be discussing population control in front of two people (Harris and Biden) not known for their cunning linguistics.
Feel free to argue that I'm wrong. It's within the realm of possibilities.
><><><><><><
Brodigan is Grand Poobah of this here website and when he isn't writing words about things enjoys day drinking, pro-wrestling, and country music. You can find him on the Twitter too.
Facebook doesn't want you reading this post or any others lately. Their algorithm hides our stories and shenanigans as best it can. The best way to stick it to Zuckerface? Sign up for our DAILY EMAIL BLASTS! They can't stop us from delivering our content straight to your inbox. Yet.