Each day we overwhelm your brains with the content you've come to love from the Louder with Crowder Dot Com website.
But Facebook is...you know, Facebook. Their algorithm hides our ranting and raving as best it can. The best way to stick it to Zuckerface?
Sign up for the LWC News Blast! Get your favorite right-wing commentary delivered directly to your inbox!
Remember Kamala Harris? Iran is Using Video of Her Encouraging Student Over Israel 'Genocide' Comment
October 01, 2021
Remember Kamala Harris? She was elected Vice-President. Joe Biden chose her to solve his border crisis for him. She failed at it. Then she disappeared while Joe Biden proceeded to fail at everything else. Or, she stepped back and let Biden fail without getting any of his old man stink on her. Kamala is starting to make the rounds again. She had that now-infamous appearance on The ViewThe View. Harris was also seen thanking a student for speaking "her truth" about all the alleged genocide Israel does.
Not much coverage of it on the American media. But the Iranian press LOVES the clip.
Iran Media Aired 2 Harris Videos This Week, Including Her Not Dismissing Israel "Genocide" Claimyoutu.be
Press TV, Iran's state-run media outlet (think their version of CNN) tweeted out the clip of Harris telling the antisemitic student how beautiful and brave she was. Press TV included the caption: "Student accuses US of funding 'ethnic genocide' by Israel in front of VP Harris. Americans are struggling because of a lack of healthcare, public health care, lack of affordable housing and all this money ends up going to Israel…' the student said at an event on VOTING RIGHTS!"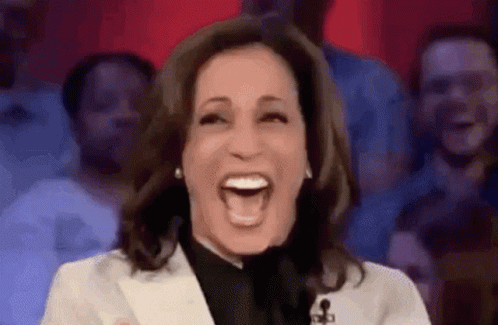 This is not the first time America's enemies have used what some perceived to be Democrat antisemitic comments against Israel. Though to be fair to the vice president, even though her Democrat party does have an antisemite problem, it's unclear if she actually hear what the student said. There is a very good chance that VP Harris wasn't listening. Then when the student stopped talking, Harris just spit out the usual talking points she has memorized. Just saying, if I were the White House I'd go with that excuse.
Hopefully, DOOCY is at today's press briefing and can get clarification.
Get your content free from Big Tech's filter. Bookmark this website and sign up for our newsletter!
Are You Getting It Yet? Nancy Pelosi Says The Obama Part Out Loud...youtu.be