Each day we overwhelm your brains with the content you've come to love from the Louder with Crowder Dot Com website.
But Facebook is...you know, Facebook. Their algorithm hides our ranting and raving as best it can. The best way to stick it to Zuckerface?
Sign up for the LWC News Blast! Get your favorite right-wing commentary delivered directly to your inbox!
Articles
Joy Reid Claims Trump Supporters Enjoy Making Illegal Immigrants Suffer
July 06, 2019
It's quite entertaining to hear the mental diarrhea emanating from lefties' pieholes. Few are better at making those rectal utterances than MSNBC's Joy Reid. Here's Joy claiming Trump supporters get their kicks by making illegal immigrants suffer:
On her MSNBC show this morning, Joy Reid slurred Trump supporters as a bunch of sadists who want to see people at the border cruelly mistreated.

"I think I quote you every week, Adam: the cruelty is the point. That's why they're doing it, right? His base wants to see this. And so he's showing them that he can dehumanize them. Isn't that message coming from the White House, that essentially you don't have to treat these people like human beings. Who cares?"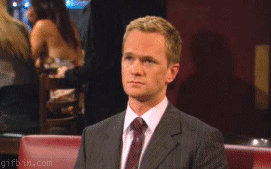 Outside of actual Nazis, I can't think of one non-leftist who wants illegals to suffer. The overwhelming majority of us would simply prefer said illegals to go through the proper channels when coming here. This would render them legal immigrants and solve the problem entirely. Though, I guess asking for a little respect for our laws is just too much.
As usual, Joy-less here is grasping at straw-men. We don't want illegals to suffer, but we're also not going to fling open the door and say "mi casa es su casa." The U-S-of-A is a nation of laws and we're not about to throw that into the trash heap in the name of free Democrat votes "compassion" and "multiculturalism."
If the left wants to sway 'Muricans with their anti-conservative propaganda, they're gonna have to try a lot harder than this. Their lies are gonna have to seem at least somewhat plausible if they expect them to stick. Just saying.
You know, building a wall would go a long way toward solving this problem:
NOT SUBSCRIBED TO THE PODCAST? FIX THAT! IT'S COMPLETELY FREE ON BOTH ITUNES HERE AND SOUNDCLOUD HERE.