Joe Rogan Reveals the Person Behind the @TitaniaMcGrath Twitter Account [VIDEO]
February 07, 2020
The Left is growing increasingly difficult to mock. It's not for lack of material. They've just gotten so coo-coo for cocoa puffs, it's sometimes difficult to make up something that a leftist hasn't actually said (see PEAK WOKE? Straight Woman Doesn't Want to Date Straight Men and Food Critic Uses Social Justice to Rate Restaurants' Wokeness). However, that's also the brilliance behind the @TitaniaMcGrath Twitter account. Which, if I'm being honest, I've fallen for a few times as I've scrolled through my timeline. Joe Rogan recently sat down with the brains behind Titania.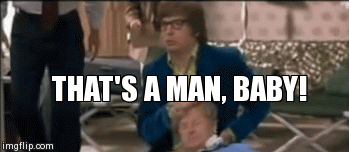 Meet satirist Andrew Doyle.
Here is some of Doyle's most recent handiwork:
There you have it. The brains of everyone's favorite female radical intersectional poet belong to a cis white man, taking the piss out of the people who honestly say what Titania sarcastically says. And like a lot of people who point out how ridiculous the far Left has gotten with this malarkey, he is actually on the Left himself.
I believe this is where the kids say "game respects game."