Each day we overwhelm your brains with the content you've come to love from the Louder with Crowder Dot Com website.
But Facebook is...you know, Facebook. Their algorithm hides our ranting and raving as best it can. The best way to stick it to Zuckerface?
Sign up for the LWC News Blast! Get your favorite right-wing commentary delivered directly to your inbox!
Jason Aldean's anti-woke "Try That in A Small Town" rockets to #1 on the iTunes charts
July 19, 2023
In the immortal words of Ron Burgundy from Anchorman, a movie hilariously satirized by Jason Aldean and Brittany Alden last Halloween, boy did things escalate quickly. No sooner did Aldean release a video for his song "Try That in a Small Down" then did journalisming outlets created content calling it "...a modern lynching song" with "very scary" AND "racist" lyrics. The New York City-based MTV-owned CMT pulled the video amid the controversy.
Well, the song is now #1 on both the iTunes all-genre AND music video charts. So as the saying goes...
What's the controversy over "Try That in A Small Town?"
Jason Aldean released the song, "Try That in A Small Town," in May. The artist describes the song as referring to "the feeling of a community that I had growing up, where we took care of our neighbors, regardless of differences of background or belief. Because they were our neighbors, and that was above any differences."
People, mostly Leftists and the media (but I repeat myself), who put differences above anything else did not like the video that was released a few days ago. It used news footage of the chaos plaguing America over the past few years. They accused it of being a "pro-lynching song" that was "scary" and talked too much about guns.
Aldean is not backing down. "These references are not only meritless, but dangerous. There is not a single lyric in the song that references race or points to it- and there isn't a single video clip that isn't real news footage -and while I can try and respect others to have their own interpretation of a song with music- this one goes too far."
How can I watch "Try That in A Small Town?"
I got you.
NEW: Country Music Television has pulled Jason Aldean's music video 'Try That In A Small Town' in response to media outrage.

In the music video, Aldean calls out left-wing violence, specifically violence against law enforcement.

Apparently this is 'controversial' and hateful… pic.twitter.com/Jq9D678s6G
— Collin Rugg (@CollinRugg) July 19, 2023
Whiskey Riff (if you are down with country music, I can't recommend the site enough) is reporting today the backlash to the backlash has caused the song to rocket up to #1 on the iTunes all-genre charts. Not only beating out peers like Luke Combs and Morgan Wallen, but K-Pop as well!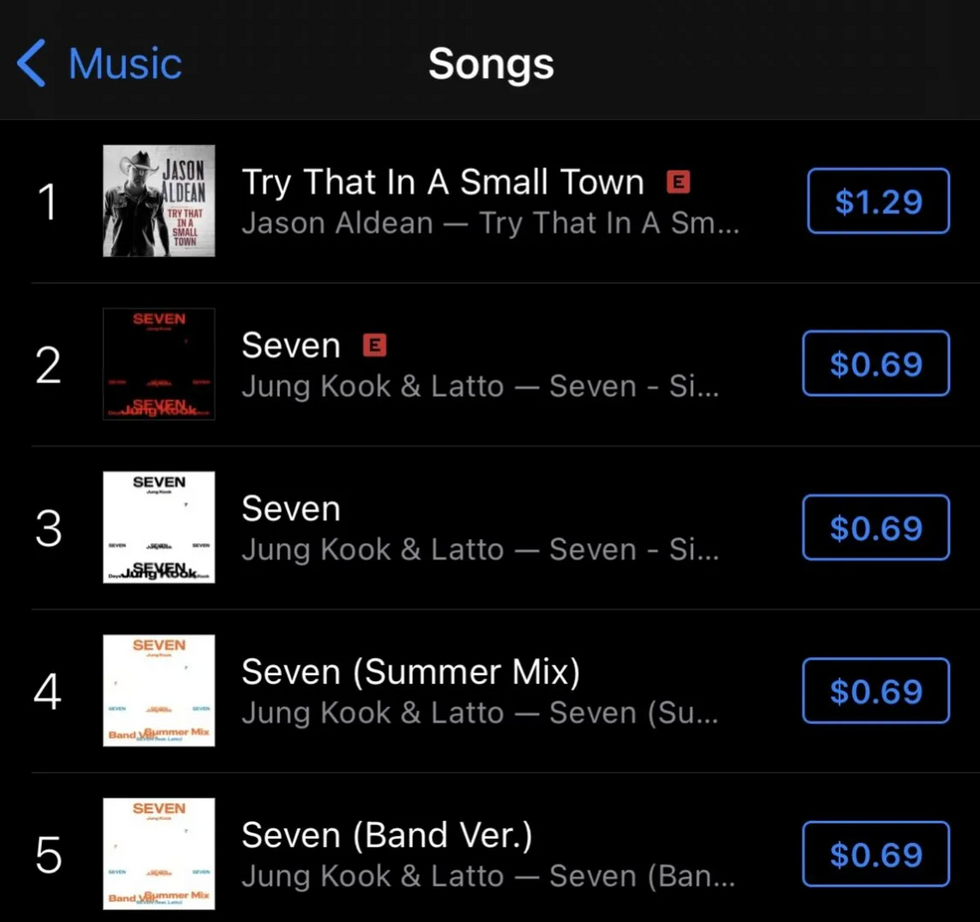 AND, it's #1 on the music video charts.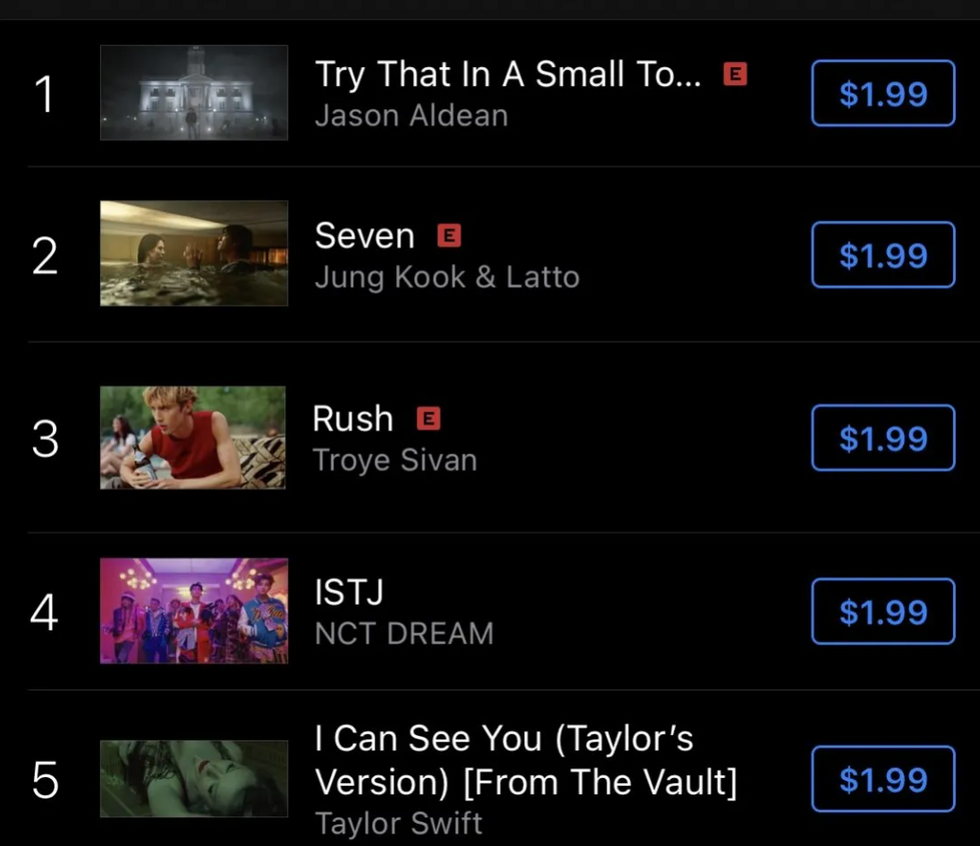 The single has achieved "Culture War" status. Considering we're in a presidential race and Aladean is a popular artist among those of us who are GOP primary voters, I don't see the "controversy" stopping anytime soon.
His next live performance of the song is going to be verrrrry interesting.
><><><><><><
Brodigan is Grand Poobah of this here website and when he isn't writing words about things enjoys day drinking, pro-wrestling, and country music. You can find him on the Twitter too.
Facebook doesn't want you reading this post or any others lately. Their algorithm hides our stories and shenanigans as best it can. The best way to stick it to Zuckerface? Sign up for our DAILY EMAIL BLASTS! They can't stop us from delivering our content straight to your inbox. Yet.