Each day we overwhelm your brains with the content you've come to love from the Louder with Crowder Dot Com website.
But Facebook is...you know, Facebook. Their algorithm hides our ranting and raving as best it can. The best way to stick it to Zuckerface?
Sign up for the LWC News Blast! Get your favorite right-wing commentary delivered directly to your inbox!
Articles
IRONY ALERT: Bernie Sanders is One Cheap Tipper!
October 21, 2015
Bernie Sanders. He's this week's champion of the middle class who says he's going to take money away from other people and give it to those he's arbitrarily decided do not have enough. He also wrote weird stuff about rape fantasies. Yeah, that guy.
And like most champions of the middle class this week, Bernie Sanders is a hypocrite when it comes to spending his own money.
The funniest part is the pitch from TMZ, obviously trying to spin this embarrassing spectacle into a positive.
So, Bernie Sanders? He definately proves that he's a candidate who supports the middle working class, because he was at a coffee shop in the valley and he tipped exactly 15%. He picked up the tab for him and his whole crew. The bill was $16.25...and he left exactly $2.44 as a tip.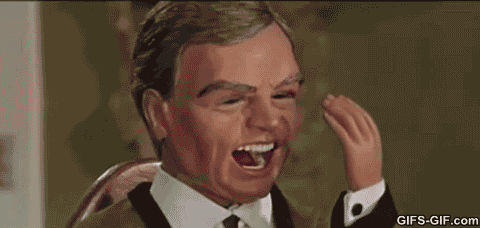 "Those words actually went together to make that phrase!"
Seriously Bernie? $2.44? Two dollars and forty-four cents? Okay, I firstly want to say that a 15% tip is not horrible. Typically, 20% is seen as standard for good service in 2015, especially in Los Angeles, but I don't want to condemn all you 15%ers out there.
Here's the part that stands out: he tipped exactly two dollars and forty-four cents? He tipped exactly what is seen as "borderline minimum" and not a penny more. No going the extra mile, no "paying his fair share" because he can afford it. Exactly 15%. I know that liberals are against tipping because part of being a liberal - or in this case, socialist - seems to be taking a system that people like and destroying it, but Bernie seriously couldn't have thrown down five bucks? Or at least rounded up to and even twenty dollars?
He's got the cadillac pension, benefits and salary of being a Senator. I mean the old curmudgeon can afford it. It's only fair, right? He certainly makes more than some barista working their way through acting school. Also, why isn't he smart enough to know that his every move is going to be under a microscope?
That's the scary thing. This is Bernie tipping on his best behavior!
This is yet another example of liberalism in "what applies to you does not apply to me." Not only does Bernie Sanders not apply a progressive tip code to wealthy people like himself, he barely even tips the minimum. You think this guy's overpaying on his tax returns?
Final irony alert: it seems that the only place Bernie requires precision in his financial, mathematical equations... is when he's tipping. Because lord knows his financial plan for the country doesn't add up. Watch below.