First Woman to Enlist in Combat? Yeah, She's AWOL...
February 04, 2016
Everyone was happy when the Obama Administration declared that women could serve in combat. This was a major stepping stone in equality and social justice! Take this one heartwarming story in Tennessee...
Great story, right? Uplifting. Girl power. #YesAllWomen, etc.
Here's the rub...she went AWOL.
The first woman in Tennessee to enlist as a combat engineer in the Army went AWOL according to a military spokesperson. Local 8 News was first to tell you about Erika Lopez back in July of 2015. She made headlines when she enlisted for a job that could involve fighting on the front lines. The U.S. Army had just lifted its ban on women in combat roles when she walked into a recruiting office in Knoxville and decided to enlist as a combat engineer. Lopez was in basic training at Fort Leonard Wood in Missouri. An Army spokesperson tells Local 8 News that Private Lopez was scheduled to return from convalescent leave on January 4th. She was reported absent without leave (AWOL) on January 5th after she failed to return.

Spokesperson Tiffany Wood issued a statement saying, "After 30 days in an AWOL status, a Soldier is considered a deserter and a federal warrant is issued for his or her arrest. "
We're not one's to say we told you so. Well, except those times when we really couldn't help it. The urge is sometimes unbearable. Hey, we all have our crosses.
So we'll let Coach Rippetoe do it...
TOLD YOU SO! HAHAHAHAHA.
Couldn't resist.
Look, does this mean all women who join the enlisted services will abandon their sworn duty? Of course not. But is it hilarious that the first woman who did enlist has gone completely missing? Yeah. We're going to laugh about it. We're going to laugh about it a lot. Not sorry. Are we going to make fun of Erika for ditching the military to get her hair done? No, that's sexist. Manicure? SEXIST.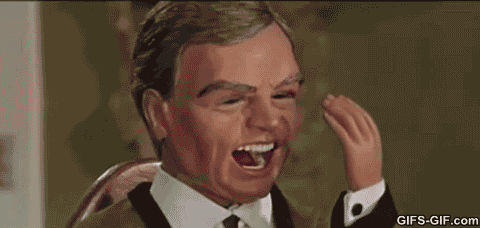 So how does one critizice a woman who just couldn't hack it in the military? A wimp? A wuss? A coward? Hmmm...those are all words that are traditionally applied to men who lack certain anatomical features located somewhere below the belt. What do you call a woman who's a chicken?
Jury's still out. So, by the way, is Erika Lopez.
*UPDATE: American Hero Erika Lopez has since turned herself in since the writing of this post*
NOT SUBSCRIBED TO THE PODCAST? FIX THAT! IT'S COMPLETELY FREE ON BOTH ITUNES HERE AND SOUNDCLOUD HERE.