Each day we overwhelm your brains with the content you've come to love from the Louder with Crowder Dot Com website.
But Facebook is...you know, Facebook. Their algorithm hides our ranting and raving as best it can. The best way to stick it to Zuckerface?
Sign up for the LWC News Blast! Get your favorite right-wing commentary delivered directly to your inbox!
2020 Election
Eric Swalwell Calls it Quits, Pulls Out of Presidential Race
July 08, 2019
Welp, here we are. It would appear as though this election cycle has claimed its first casualty. I am sad to report our favorite lefty man-child, Eric Swalwell, is calling it quits. Here are his closing remarks:
"Today ends our presidential campaign, but it is the beginning of an opportunity in Congress, with a new perspective shaped by the lives that have touched mine and our campaign throughout these last three months, to bring that promise of America to all Americans," Swalwell said, speaking at his campaign headquarters in California.

"To believe that it will be the next generation whose leadership will solve climate chaos, bring cures in our lifetime for health care, address the student loan debt crisis and make sure that we say enough is enough, we don't have to live this way anymore and that we love our children more than we love our guns," he said.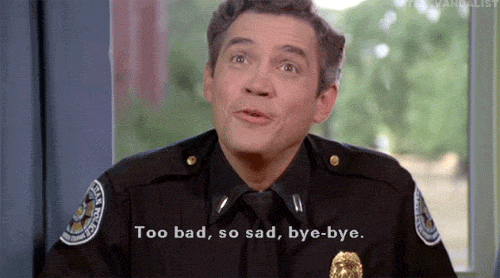 On the bright side, this will give little Eric plenty of time to fantasize about being a member of the Avengers. Play with his toys. Catch up on some z's in his car bed. There's always a silver lining.
As for Eric's gun remark, the two are not mutually exclusive. One can love both the right to bear arms and the younglings. Much like one can feel an enormous amount of pity for Swalwell and mock the bejeezus out of him at the same time.
Don't think he's calling it quits for good. Swalwell has a bright future ahead of him. His unparalleled ability to make an ass out of himself will carry him far among his like-minded lefties. So, I highly doubt this will be last time we see his melted Ken doll face. Fare thee well, Suckwell. We shall meet again.
NOT SUBSCRIBED TO THE PODCAST? FIX THAT! IT'S COMPLETELY FREE ON BOTH ITUNES HERE AND SOUNDCLOUD HERE.