'Wealth Tax' Proposed by Elizabeth Warren to Chip Away at Rich People's Money
January 27, 2019
Not sure if you've been keeping up, but Elizabeth Warren has thrown her tomahawk into the ring for president. The last of the faux-hicans is going hard left to unseat the Donald. She's proving this with her latest tax proposal.
A "wealth tax" on rich folks' net worths. I kid you not:
Sen. Elizabeth Warren, D-Mass., has proposed a "wealth tax" on some of the richest Americans.

The new tax from Warren, who recently announced her bid to challenge President Donald Trump in 2020, would only apply to Americans with more than $50 million in assets.
Her Twitter announcement on Thursday came hours after an economist who advises her told CNBC he believed the proposal would soon be made official.

The Post reported that Warren has been advised by Saez and Gabriel Zucman, left-leaning economists affiliated with the University of California, Berkeley, on a deal that would levy a 2 percent wealth tax on Americans with $50 million-plus in assets. For Americans with assets above $1 billion, that tax rate would increase to 3 percent.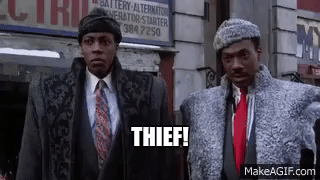 Lizzie didn't stop there either.
This billionaire NFL owner just paid $100M for a "superyacht" with its own iMax theater. I'm pretty sure he can pay… https://t.co/UvmEZDB8l8

— Elizabeth Warren (@Elizabeth Warren) 1548522409.0
This might be the first time I've seen someone try to pass off jealousy as a tax policy. At least publicly. Warren and her commie ilk are trying to make rich people less rich. "It doesn't matter if this tax is moral or even legal. Danny Snyder has a yacht and the rest of us don't. It's just not fair!" Welcome to the future of the left.
Keep in mind also, this money they're taxing has already been taxed before. Sacajawea here expects them to pay more just because their greenbacks are sitting there. If those rich folk aren't making money to replace the money they're bleeding, pretty soon they're not going to be rich anymore. Which is the idea.
Be advised, these commie douchenuggets will not stop until all of your money is theirs. It won't be long before they're not just picking the pockets of the rich, but yours too. Don't say I didn't try to warn you.
Speaking of Fauxcahontas:
NOT SUBSCRIBED TO THE PODCAST? FIX THAT! IT'S COMPLETELY FREE ON BOTH ITUNES HERE AND SOUNDCLOUD HERE.