Trump Celebrates Cory Booker's Drop-Out Announcement with Hilarious Diss
January 13, 2020
Overshadowed today by #Oscar and #MeghanHarry news comes the sad, sad announcement that Cory "Spartacus" Booker will not be flashing his jazz hands on the main debate stage against Donald Trump. No one took this news harder than Trump himself, who, through cascading tears, managed to scrawl this on his internet device.
Really Big Breaking News (Kidding): Booker, who was in zero polling territory, just dropped out of the Democrat Pre… https://t.co/A08X7jH37N

— Donald J. Trump (@Donald J. Trump) 1578932030.0
I have decided to ignore the grammatical errors in this tweet to simply enjoy it like I would a slightly misshapen piece of cheesecake. For it is both delicious and lacks any nutritional value, two things I've noticed which go hand-in-hand.
Speaking of hands, I made something for you.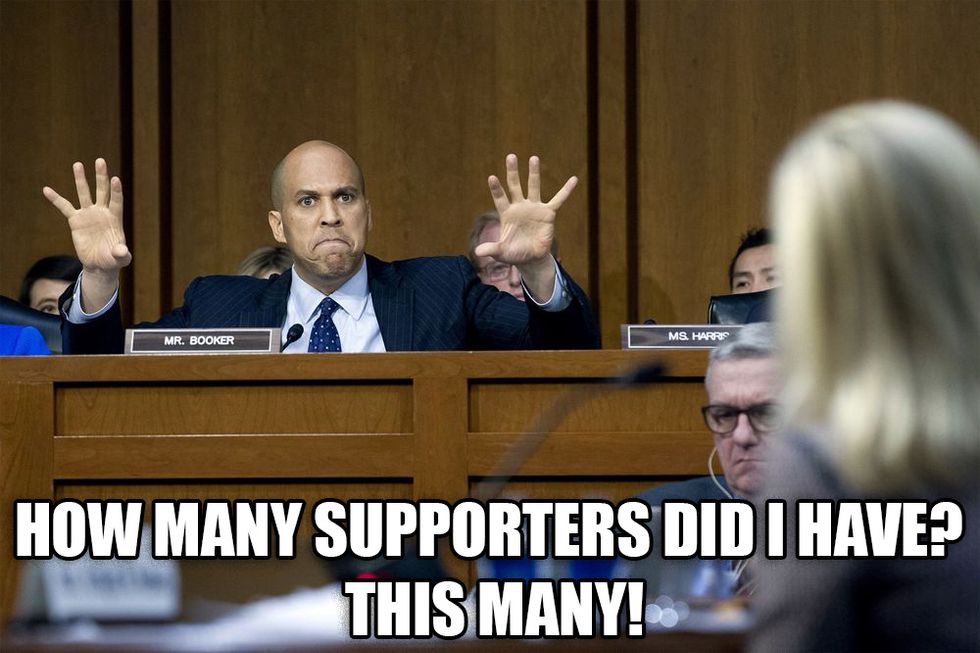 Turns out that in order to run for office, people have to agree you should run for office. That agreement typically comes in the form of polling numbers which later translate to votes. But if, as Trump points out, you have no numbers in the polls, there's a solid chance you'll have no numbers in votes.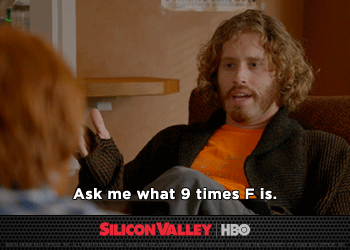 Put simpler: 0 + 0 = Cory Booker's odds for standing anywhere near Trump on a debate stage. No, a cardboard cut-out of Trump in Cory's bedroom isn't the same. Though if I were forced to make a bet, I'd say there's a better chance Cory has the Trump cut-out in his bedroom more than he has Rosario Dawson.
Before we say our final goodbye to frown face spirit fingers, let's review Cory's greatest flops. Make sure you have Enya's "Only Time" playing somewhere in your headspace.
So long, Cory, and thanks for all the memes.
NOT SUBSCRIBED TO THE PODCAST? FIX THAT! IT'S COMPLETELY FREE ON BOTH ITUNES HERE AND SOUNDCLOUD HERE.