David Hogg's Latest Anti-Gun Claim: Record Gun Sales About Fear of Women and Gay People
Americans are buying guns at a record pace. CNN brought three-time NRA Employee of the Year David Hogg on to talk about it. After the reality of being a pillow salesman bit back, Hogg is returning to what he knows best. Saying really stupid things about guns. Hogg has a theory as to why so many Americans are buying guns. His theory is to spit out every leftist taking point about gun owners all at once and hope no one notices.
He's on CNN, so no one noticed.
I think it's about fear. I think it's about the fact that, as a country, oftentimes, we would rather, unfortunately, turn on each other and point to someone's skin color or point to someone's immigration status or their gender or their sexual identity and claim that's the threat, when, in reality, we should all be working together against the sources of evil that are creating this gun violence and the injustice that promotes this gun violence and gun purchases in the first place.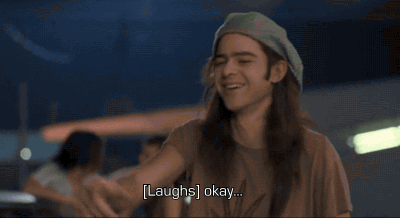 In Hogg's silly dreams, gun sales are up because of how easily scared white people are towards blacks, gays, and womyn. This doesn't explain why African-Americans, Women-Americans and Gay-Americans are among the groups buying the most guns. But facts, schmacts. When in doubt, go the identity politics route and smear who you think your opponents are by implying they're an -ist guilty of a few different -isms. When the reality is gun owners in America are diverse.
Leftist dingleberries like David Hogg see the words "African", "Women" and "Gay." Normal people see the word "American." And all Americans had various degrees of the same shared experience in 2020. Locked in their homes, watching images of violent riots and buildings on fire. Images broadcast into their homes, ironically, by CNN. Americans aren't buying guns out of fear over someone's melanin or what gender they identify as this week. If "fear" is involved, it's fear of not being able to protect their families.
But discussing that would require an unbiased, intellectual honest CNN. Instead, David Hogg is having feelings so get him on Skype.
Get your content free from Big Tech's filter. Bookmark this website and sign up for our newsletter!