Each day we overwhelm your brains with the content you've come to love from the Louder with Crowder Dot Com website.
But Facebook is...you know, Facebook. Their algorithm hides our ranting and raving as best it can. The best way to stick it to Zuckerface?
Sign up for the LWC News Blast! Get your favorite right-wing commentary delivered directly to your inbox!
Politics
Alexandria Ocasio-Cortez Claims She's the 'Boss' on Fighting Climate Change
February 25, 2019
Alexandria Ocasio-Cortez claims to be from the Bronx, but she's clearly straight outta Crazytown. If you still don't think she belongs in a nice "resort" upstate with padding on the walls, maybe this will convince you.
Alex is now claiming her Green New Deal plan makes her the boss when it comes to fighting climate change. I kid you not:
Socialist Rep. Alexandria Ocasio-Cortez (D-NY) on the widespread criticism of her Green New Deal: "I'm like, you tr… https://t.co/xRiNIL1wgw

— Ryan Saavedra (@Ryan Saavedra) 1550966408.0
I don't care anymore because, again, I'm at least trying and they're not. So, the power is in the person who's trying, regardless of the success.

If you're trying, you've got all the power, you're driving the agenda, you're doing all this stuff. I just introduced Green New Deal two weeks ago and it's creating all this conversation. Why? Because no one else has even tried.

So, people are like "oh, it's unrealistic, oh it's vague, oh it doesn't address this little minute thing" and I'm like YOU TRY! You do it. Cuz you're not. Cuz you're not.

So, until you do it, I'm the boss. How 'bout that?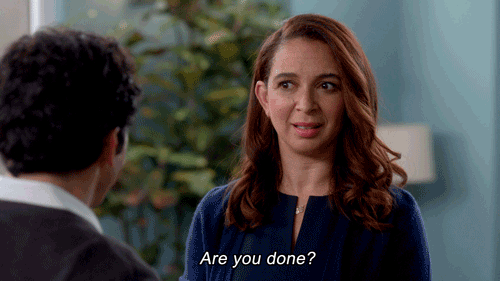 Where do I even start with this? I'm not sure I've ever seen childish megalomania on this level. This crazy-eyed nutbar makes the Donald look eloquent and even-tempered by comparison.
You know, one of the key components of adulthood is not wasting time and brainpower on unattainable pipe dreams. Methinks Alex never got that memo. Which explains why she's rambling like a pissed-off toddler demanding their Happy Meal toy.
This rant seems to line up with Orthodontic-Corvette's views on factual accuracy. "Sure, my views on cow farts make me worthy of a straight jacket. Sure, banning airplanes would be a colossal failure on every conceivable front. At least I'm trying, guys. So, how's about you pipe down and fork over your wallet."
This is the future of the American left. A pack of bratty, entitled snotweasels without two brain cells to rub together. Scared yet?
While we're on the subject:
NOT SUBSCRIBED TO THE PODCAST? FIX THAT! IT'S COMPLETELY FREE ON BOTH ITUNES HERE AND SOUNDCLOUD HERE.