Each day we overwhelm your brains with the content you've come to love from the Louder with Crowder Dot Com website.
But Facebook is...you know, Facebook. Their algorithm hides our ranting and raving as best it can. The best way to stick it to Zuckerface?
Sign up for the LWC News Blast! Get your favorite right-wing commentary delivered directly to your inbox!
Journalisming
Watch: Congressman roasts reporter's dumb Trump question by making fun of his feet
September 30, 2023
If journalismers are going to ask dumb, unserious questions, they should be taken as unseriously as the reporter you are about to see. Our government is going to shut down if Congress doesn't do... I don't know, whatever they have to do by 11:59 PM tonight to prevent a shutdown. Rep. Tim Burchett (R-TN) was asked if he supported the shutdown.
But not just any shutdown.
"Do you support Trump's call to shut down the government?"
You see right away it's being framed around White House talking point. This isn't the first time there has been a shutdown threat. We've been seeing them since Clinton/Gingrich. But because Joe Biden wants to frame any criticism around alleged "MAGA extremism" and Trump went on another of his angry rants on TruthSocial, it is now the "Trump" shutdown.
Rep. Burchett didn't take the bait. He was distracted.
My man. Really? John Fetterman has better fashion sense than this.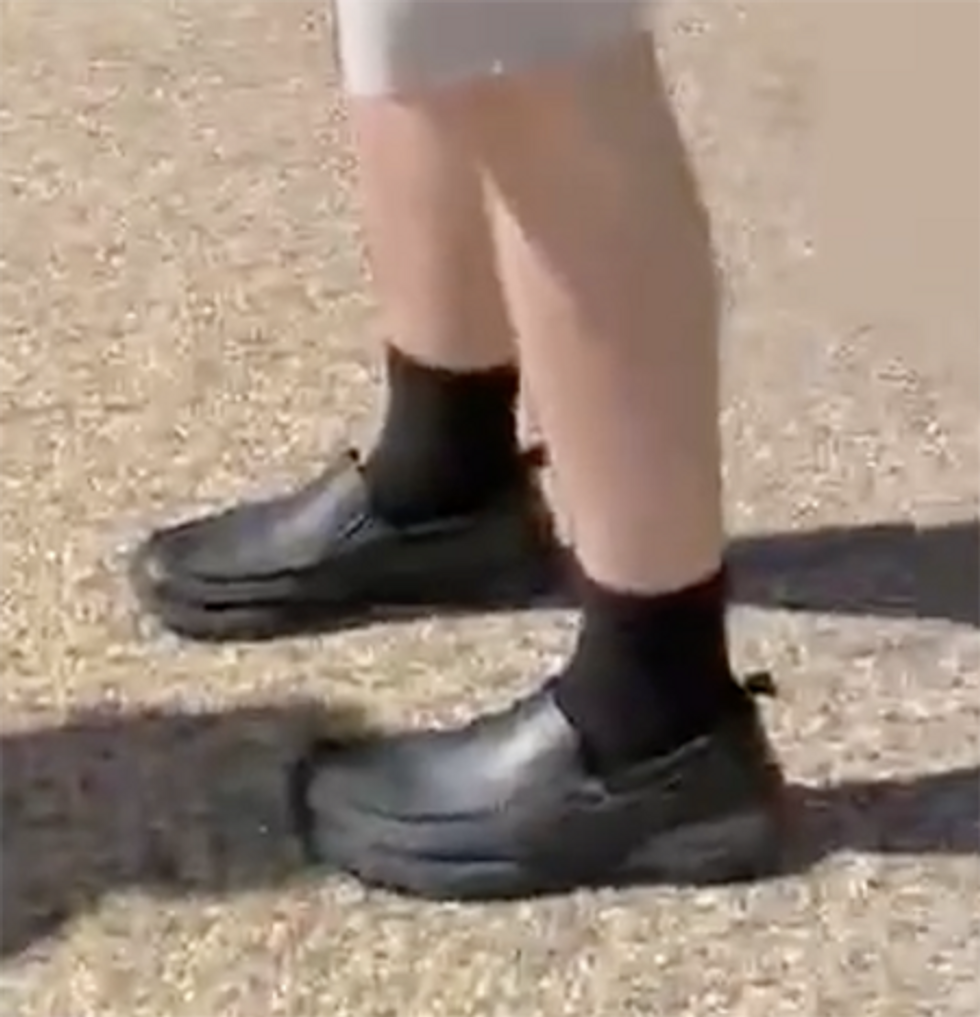 It wasn't a scorcher in DC this week. You could have worn slacks or full khakis like a big boy would. OR, white socks with sneakers. There should be a rule of thumb. If you are not old enough to leave the house without your mother dressing you, you are not old enough to be asking questions of elected officials. Not that a twelve-year-old wouldn't ask better questions than most adult corporate journalismers.
As for the pending shutdown?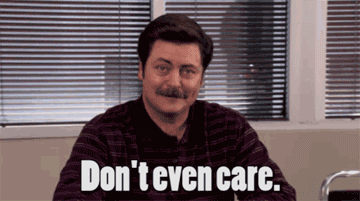 I've got the Bills vs. the Dolphins, Bryan Danielson vs. Zack Sabre Jr., and my nephew's birthday to worry about. This also feels like the elvenentieth shutdown scare I've been alive for. In every instance, America was fine. Worst case scenario is that the federal government shuts down for a few weeks and most Americans don't notice if they shut off cable news.
As for the Americans who are marginally interested, I'll just leave this here:
Enjoy the weekend!
><><><><><><
Brodigan is Grand Poobah of this here website and when he isn't writing words about things enjoys day drinking, pro-wrestling, and country music. You can find him on the Twitter too.
Facebook doesn't want you reading this post or any others lately. Their algorithm hides our stories and shenanigans as best it can. The best way to stick it to Zuckerface? Sign up for our DAILY EMAIL BLASTS! They can't stop us from delivering our content straight to your inbox. Yet.