Apparently it's "Swoon About Chris Pratt Week" here at LwC. He's been on fire lately. Figuratively though. An extinguisher is not required. First we had him threatening to beat the bejesus out of a pervy impersonator. Then we had him hosting a late night show and being funny WITHOUT have to be a partisan, leftist doucheburrito.
And now… Now we have Chris Pratt the hunter. Ready yourself.
https://twitter.com/prattprattpratt/status/938903899129372672
No shock there. Pratt only eats what he kills. Also he gives zero craps about hurting vegan feelings. Insert appropriate swoon here.
But of course, this is the internet. So someone had something negative to say. One of his fans was less than amused…
2017 and people still hunt? STILL?? Literally how

— Savannah Rachelle (@savannimalz) December 7, 2017
You would think it would be easy to mock her with a "where do you think meat comes from, idiot?" tip.
Instead? Pratt homed in on the improper use of the word literally.
Literally? People hunt by using modern firearm, archery or muzzle loading equipment. There's an application process for licenses and tags which are available only during short, strictly enforced seasons. One must complete a hunter's safety test to be eligible. I hope this helps. https://t.co/45B7zDbnEW

— chris pratt (@prattprattpratt) December 7, 2017
That was literally the best response ever.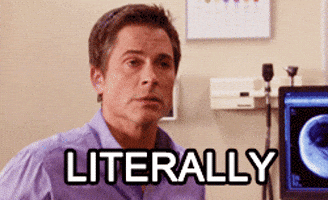 We commend Chris for his explanation. But there's still a lot of misinformation and ignorance floating around regarding all things hunting and guns. Allow us to clarify a few things: