Each day we overwhelm your brains with the content you've come to love from the Louder with Crowder Dot Com website.
But Facebook is...you know, Facebook. Their algorithm hides our ranting and raving as best it can. The best way to stick it to Zuckerface?
Sign up for the LWC News Blast! Get your favorite right-wing commentary delivered directly to your inbox!
Brian Stelter Uses 'Handmaid's Tale' Actors to Promote Pro-Abortion Agenda
June 04, 2019
Once upon a time, Chris Cuomo was resident CNN bitch boy. Then came a chrome-domed douchenugget with the body proportions of a Butterball turkey. I'm referring of course to Brian Stelter. Little Brian is making it abundantly clear he is the true bitch boy on "the fakest name in news" network.
Just have a look at his latest stunt:
On Sunday's Reliable Sources, CNN host Brian Stelter welcomed people from the fictional Hulu show, The Handmaid's Tale on to claim America was turning into their dystopian show. His guests were executive producer Warren Littlefield, and Ann Dowd, who plays a prominent character in the streaming television series.

Stelter offered high praise before letting them speak. "Now of all the TV shows, of all the movies that explore issues involving women's rights, The Handmaid's Tale is number one," he gushed adding he was a fan. Turning to Dowd, he immediately drew a comparison to the abortion bans in some states, which Dowd bashed as classist and sexist.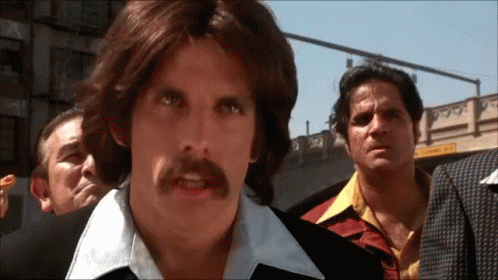 So much for CNN being impartial. Note the way Brian tries playing impartial journalist by making it sound like he's simply asking questions. I guess Stelter's too much of a pansy to promote baby-killing himself. So, he's using actor lady to do it for him. Pathetic.
Despite what fans of The Handmaid's Tale say, women have rights in America. Just as men don't have the right to kill, neither do women. Welcome to equality.
Is this really the best argument lefties have? "We're on the verge of slavery. It's true. I saw it on a fictional program on the interwebs." Contrary to those lefties' opinions, no, we're not headed for a dystopia. Lefties are gonna have to try a lot harder than that.
Speaking of abortion:
NOT SUBSCRIBED TO THE PODCAST? FIX THAT! IT'S COMPLETELY FREE ON BOTH ITUNES HERE AND SOUNDCLOUD HERE.