Watch: Bernie Sanders wanders into a TikTok dance and shares the disgust of all Americans
February 21, 2023
Bernie Sanders is wrong about a lot. Most things. If there is an opinion to be had about what's going down in America, Bernie has a terrible one. But on this, we can agree. Bernie Sanders showing his disgust at a TikTok dance in the wild. On this one issue, Bernie's face speaks for all Americans.
He's not the first grumpy old man to express his disgust at TikTokers. Only the first champion of the middle class to do so.
It's the streets of Manhattan. No doubt Bernie was hobnobbing with his colleagues in the 1% as he prepares to lecture America on capitalism for ninety bucks a pop. He walks out of a ritzy hotel after having an expensive meal. He doesn't need to be seeing THIS. A zoomer exploiting a member of the working class so SHE can get popular. It's Bernie's own living hell. Exploiting the working class for fame and fortune is Bernie's schtick.
Though to be fair to Sanders, he may not be "disgusted" by this specific performance. That could just be his face.
If anything, the notoriously cheap Bernie gets to walk away without having to tip the bellhop. Even if he does have to walk an extra ten feet around them.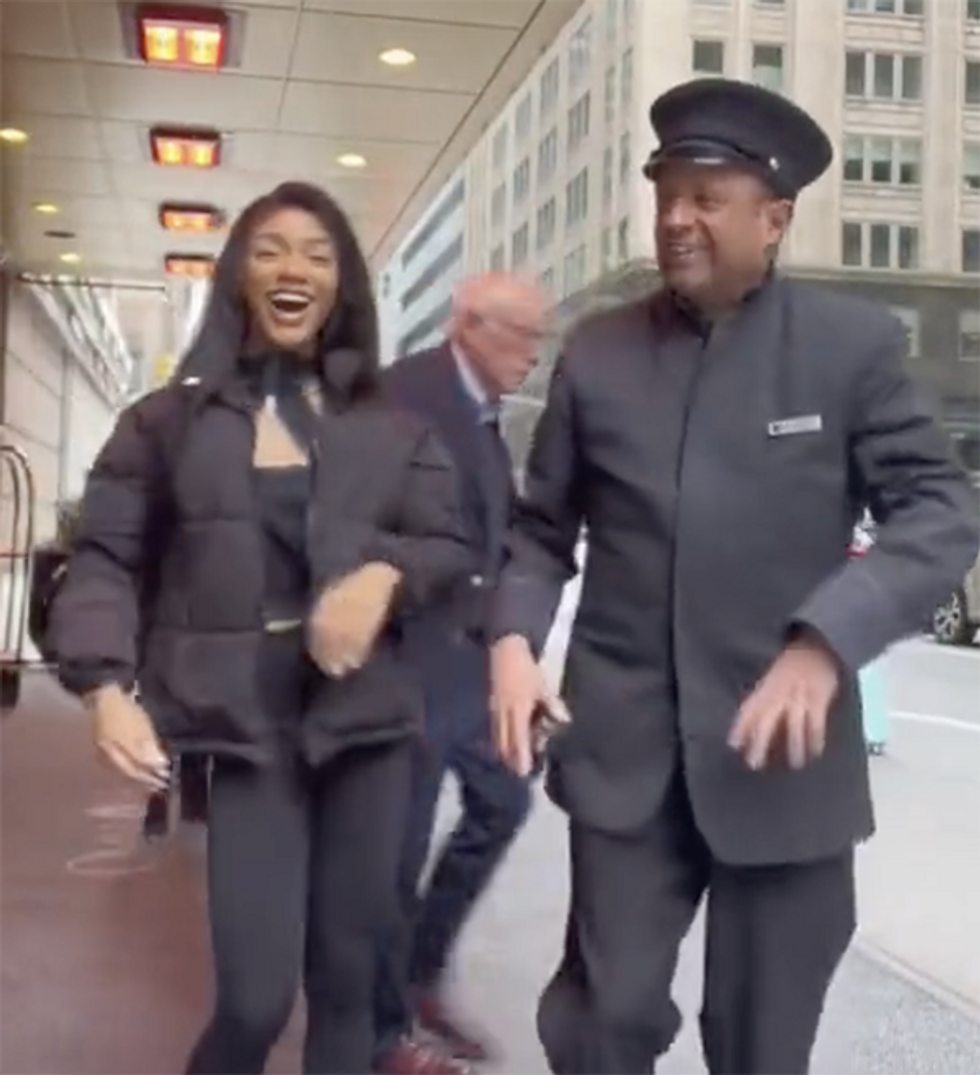 There is one unresolved issue. Does the TikToker or the bellhop know Bernie Sanders is behind them? Or even know who Bernie is? If it were Park Slope, they would be throwing rose petals at his feet while holding up signs with "BERNIE" written in Russain lettering. This video looks like it was filmed in midtown. Old rich dudes are a dime a dozen there.
Editor's Note
LwC is on Substack now! Each day we overwhelm your brains with the content you've come to love from the Louder with Crowder Dot Com website.. but algorithms hide our ranting and raving as best they can. The best way to stick it to Big Tech? Subscribe to For the Content!
Bible Stories! Bernie Sanders Tempts Jesus Christ | Louder With Crowderyoutu.be