Each day we overwhelm your brains with the content you've come to love from the Louder with Crowder Dot Com website.
But Facebook is...you know, Facebook. Their algorithm hides our ranting and raving as best it can. The best way to stick it to Zuckerface?
Sign up for the LWC News Blast! Get your favorite right-wing commentary delivered directly to your inbox!
Politics
Andrew Cuomo Says People Will Die No Matter What is Done. So We Shut Down Because...?
May 18, 2020
Confession time: I fell for the Andrew Cuomo hype. That's on me. I need to live with myself over that. Though it appears I'm guiltier for that than Andrew Cuomo is for all the 'rona death under his watch. On Sunday, Cuomo was asked about nursing home deaths in NY and said no one can be held accountable; old people were going to die anyway.
Cuomo says "nobody" should be prosecuted in N.Y. for deaths caused by coronavirusyoutu.be
New York has the highest nursing home deaths of any state, but Cuomo claims they did "everything possible" to prevent it. "Now is not the best time to put your mother in a nursing home. That is a fact." Also a fact? In March Cuomo ordered nursing homes to take COVID-19-positive patients so hospitals wouldn't be overwhelmed. It was illegal for them to refuse.
Also, as a side note, travel from NY is where most of the U.S. outbreaks came from (see REPORT: LOOKS LIKE NYC MIGHT BE RESPONSIBLE FOR SPREADING COVID NATIONWIDE and CUOMO IS NOW REFERRING TO COVID-19 AS THE 'EUROPEAN VIRUS'). Hence why some people have started calling 'rona the New York City virus. By some people, I mean me. Also, probably the entire states of Florida and Georgia.
So as far as saying no one is to blame, to paraphrase one of this generation's greatest philosophers, Andrew Cuomo can eat my sh!t. Then sh!t out my sh!t. Then eat his sh!t that is made up of my sh!t that I made him eat.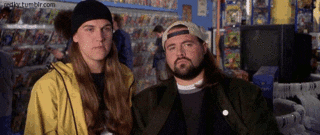 Also, his bit about saying that vulnerable people are going to die from this virus no matter what ... so why exactly did we shut down the state and put so many people out of work? Remember, New York had to go on pause to protect our most vulnerable. Then New York didn't protect our most vulnerable. Now Andy is saying that it wouldn't matter even if we did protect our most vulnerable.
Next time there's an election, the media and New York City Democrats will do everything in their power to make it about social issues and Trump's tweets. I really hope voters wake up and take a good hard look at some of these elected officials they keep voting for.
Greta & AOC use COVID19 to Push Climate Change Nonsense! | Louder with Crowderyoutu.be
Not subscribed to the podcast?Fix that! It's completely free.