Each day we overwhelm your brains with the content you've come to love from the Louder with Crowder Dot Com website.
But Facebook is...you know, Facebook. Their algorithm hides our ranting and raving as best it can. The best way to stick it to Zuckerface?
Sign up for the LWC News Blast! Get your favorite right-wing commentary delivered directly to your inbox!
Trans woman sues her ex-boyfriend to get her testicles back that are being kept in a jar in the refrigerator
August 07, 2023
A Michigan woman is suing her ex-boyfriend to get her testicles back. See, the woman had her testicles surgically removed, thus making her a woman. She kept those testicles in a jar on the refrigerator and is claiming that her ex refuses to give her her testicles back.
Brianna Kingsley, per the Detroit News, filed an affidavit against her ex-boyfriend William that claiming he, and I quote, "retains possession of my surgically extracted testicles, preserved in (a) Mason jar, kept in (the) fridge next to the eggs." Unclear is if by eggs Brianna means from the supermarket or someone's ovum. I'll be honest, I'm doing my best not to ask questions and just let this story happen.
SHE demands the return of HER "human remains specimen." Also, $6500 cash. You know, what with pain and suffering and all that jazz. EDITOR'S NOTE: I saw Human Remains Specimen open for The Misfits in 1998.
Brianna appeared to have featured her now detached testicles in a TikTok video entitled "The Unboxing of Dees Nuts," according to the New York Post. She removed a bag labeled " biohazard" and did a dance. Unclear is if her actual testicles were in the bag. All we know at this time is that the most offensive thing about this entire story is how Brianna would sully the sanctity of DEEZ NUTS jokes.
William, the ex-boyfriend, tells the Detroit News this incident is clear evidence Brianna has been harassing him after they split. And that -- she -- took everything she wanted when she moved out. William feels the whole thing is getting ridiculous. "She's been harassing me ever since we broke up. I had to take out a PPO against her."
Though when asked if he was going to keep Brianna's testicles, he would only answer with a coy, "I don't owe her anything."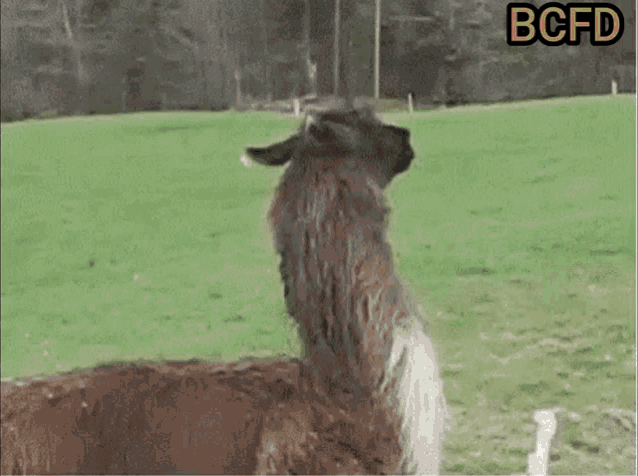 To summarize, a Michigan woman is suing HER ex-boyfriend to get HER testicles back, that SHE had removed and was keeping in the refrigerator as a souvenir. It is 2023 in America.
><><><><><><
Brodigan is Grand Poobah of this here website and when he isn't writing words about things enjoys day drinking, pro-wrestling, and country music. You can find him on the Twitter too.
Facebook doesn't want you reading this post or any others lately. Their algorithm hides our stories and shenanigans as best it can. The best way to stick it to Zuckerface? Sign up for our DAILY EMAIL BLASTS! They can't stop us from delivering our content straight to your inbox. Yet.