Ted Cruz Roasts 2020 Democrat Candidates Over Anti-Gun Positions
April 29, 2019
As far as I can tell, Ted Cruz is a stand-up kind of a guy. Judging from this video, he also has some serious comedy chops. Tedrick gave a speech at an NRA event where he set out to roast the bejeezus out of the 2020 Democrat candidates. Hilarity ensued.
Enjoy:
Republican Texas Sen. Ted Cruz mocked the 2020 Democratic primary field on Friday for the candidates' increasingly progressive policy proposals that would undermine fundamental rights guaranteed in the U.S. Constitution.

"We see the 2020 Democratic primary field — you do have to wonder if it's a 'Saturday Night Live' skit," he continued. "It's a clown car and they keep getting crazier clowns one after the other."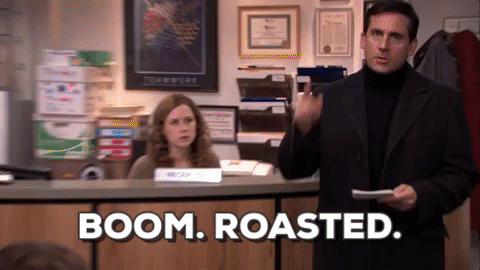 You know, Teddy here would be right at home at the Friars Club, because his roasting abilities are top-notch. Then again, Democrats are the easiest targets for a good roasting. They practically write the jokes themselves with their piss-poor policies.
Democrats set themselves up for roasting with all their talk about voting rights for the Boston Bomber. False claims of being a squaw. Being an all-around creeper to everything with a vagina in sight. Thinking their skateboarding "skills" are enough to propel them to the top. Not to mention, their sucky views on the right to gun ownership.
These candidates being the sultans of dumbassery is funny and all. It's also scarier than the thought of Lena Dunham in the nude. In the future, the shots could very well be called by one of these incompetent Democrat douchenuggets. I don't know about you, but I find the prospect of living under one of these Dems to be pure nightmare fuel. God help us if one of them wins.
Since we're talking Democrats: