Each day we overwhelm your brains with the content you've come to love from the Louder with Crowder Dot Com website.
But Facebook is...you know, Facebook. Their algorithm hides our ranting and raving as best it can. The best way to stick it to Zuckerface?
Sign up for the LWC News Blast! Get your favorite right-wing commentary delivered directly to your inbox!
YouTube just gave us a strike for a FIFTEEN month old video and here's our response
September 07, 2023
VOTE IN THE LWC 2024 GOP STRAW POLL! CLICK HERE!
It had been long enough that Louder with Crowder was due for our regular suspension from YouTube. Though, this one is hands down the most ridiculous. Since the live show has been refusing to self-censor while putting up a warning on the YouTube stream when things get too spicy, they couldn't nail us for accurate medical information or biology lessons as is their default position. Instead, they dug through the crates on our CrowderBits page and gave us a strike for a FIFTEEN MONTH OLD video.
To set the stage, a group of chunky feminists in June of 2022 stormed the court during a half-empty WNBA game to protest the Roe v Wade overturn. They were so proud of themselves, that they bragged about their actions on Twitter.
Here's our video commentating on this news story. The video YouTube removed fifteen months after it went up. The video that is STILL UP on Rumble because Rumble believes in things like free speech.
If you can point to anything in this video that would warrant having it taken off of YouTube, let us know. We even censored the nudity in the thumbnail.
Oh captain, my captain Steven Crowder addressed this latest suspension on X, saying that the YouTube suspension just means we are exclusively on Rumble and MugClub for the time being. MugClub refuses to self-censor and we accept the consequences. Crowder also says it would be great to see more conservatives do this.
"Never a victim. Always a target."
And furthermore...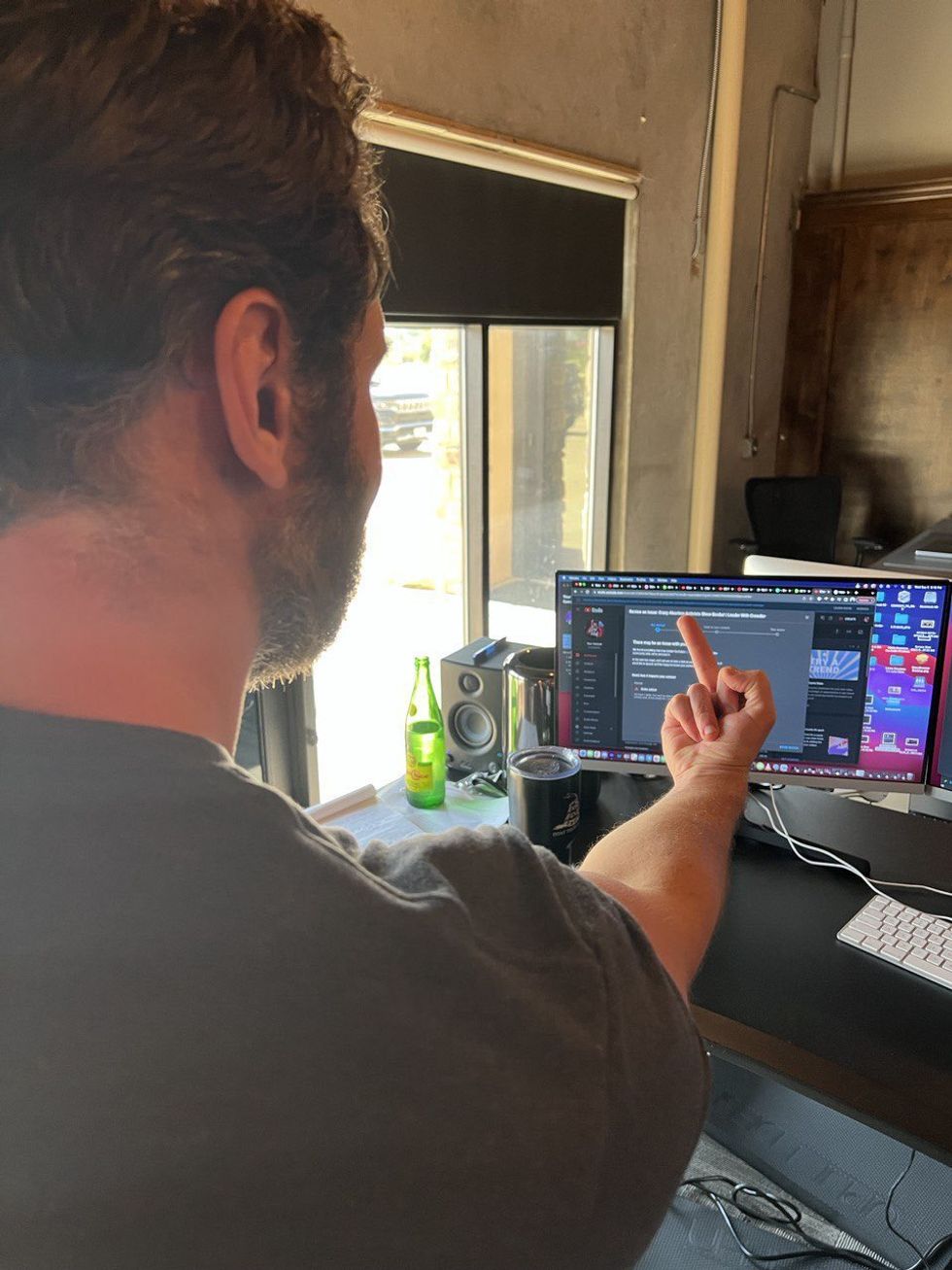 Those of you who have subscribed to MugClub or watch on Rumble, your lives won't be affected. You can continue to enjoy our content where you already enjoy our content.
But for those of you who still watch on YouTube, a) why are you even still doing that when, unlike YouTube, MugClub and Rumble are for everyone and, b) you need to start watching on Rumble.
OR, an even better idea would be to SIGN UP FOR MUGCLUB and get exclusive shows from Steven Crowder, Alex Jones, Hodge Twins, Nick DiPaolo, Bryan Callen and MrGunsNGear. Plus access to comedy specials, special reports and deep dives from Alex Jones about the globalist agenda, and the Louder with Crowder Friday show.
><><><><><><
Brodigan is Grand Poobah of this here website and when he isn't writing words about things enjoys day drinking, pro-wrestling, and country music. You can find him on the Twitter too.
Facebook doesn't want you reading this post or any others lately. Their algorithm hides our stories and shenanigans as best it can. The best way to stick it to Zuckerface? Sign up for our DAILY EMAIL BLASTS! They can't stop us from delivering our content straight to your inbox. Yet.