Each day we overwhelm your brains with the content you've come to love from the Louder with Crowder Dot Com website.
But Facebook is...you know, Facebook. Their algorithm hides our ranting and raving as best it can. The best way to stick it to Zuckerface?
Sign up for the LWC News Blast! Get your favorite right-wing commentary delivered directly to your inbox!
Articles
SOCIALIZED MEDICINE: Britain's NHS Forces People to Go Blind in Order to Cut Costs
April 08, 2019
Nationalized healthcare, also known as "socialized medicine" also known as "single payer" also known as the wet pipe dream of loser socialists (redundant) who don't want to pay for their own damn selves because of said loser status, is a steaming pile of festering corpses. The National Health Service (NHS) of the once great Great Britain, is now rationing eye surgery. Leading thousands of patients to go blind and then die. From The Straits Times:
The Times newspaper said a survey by the Royal College of Ophthalmologists (RCO) found tens of thousands of elderly people are left struggling to see because of an NHS cost-cutting drive that relies on them dying before they can qualify for cataract surgery.

The survey has found that the NHS has ignored instructions to end cataract treatment rationing in defiance of official guidance two years ago.
The RCO further found that in order for NHS to bless people with eye surgery, their eyes have to have deteriorated below a "certain point" before their surgery was funded. I'm going to weigh in here and say "certain point" roughly translates to "blind as sh*t" or "patient is dead, so we can cross them off the list and move onto the next dead person, woohoo we're really some quid now!"
With more than 400,000 cataract operations carried out each year, the National Institute for Health and Care Excellence (NICE) concluded that there was no justification for policies that denied patients cataract removal surgery until they could barely see.
Pssh. The NHS is just saving money. The same NHS also killed Alfie Evans and Charlie Gard to save money and to save face, after the United States offered to care for those children. We're talking about a tyrannical medical system which has to first think about saving money, not saving lives. It looks at patients as cost/benefit algorithms, not as people. Which is the entire problem with a government-funded medical system. The NHS sees blinding old geezers and says "This git can't even contribute to our posh society other than offering his finger for farts in the puller's general direction. Eye surgery denied. He doesn't need to see to fart!"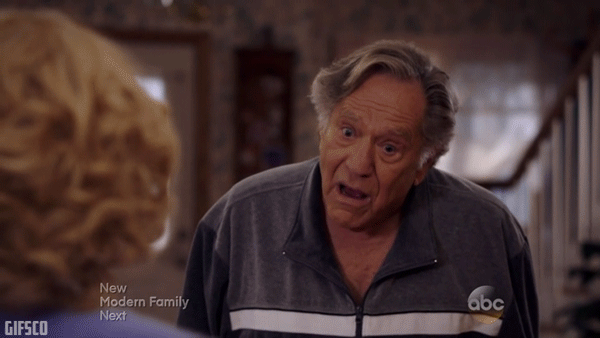 Now, if people had private insurance, or paid the doctors themselves, they could get all the eye surgery they wanted. I had LASIK last year. At the time, LASIK was not covered by insurance. You know what? I wanted it so badly, I paid for it my damn self. You know what else? The process was smoother than warm butter flowing from one waffle crevice to another, spread by hot syrup. There's a chance I'm hungry right now. The process consisted of me getting a consult, talking with a surgeon, scheduling an appointment, getting to the appointment, having my shitty eyes fixed in under five minutes -- I'm not even kidding -- and walking out with funky looking goggles to be driven home. I drove back to the clinic myself the following day for a standard post-op and have had 20/20 every since. Free markets, f*ck yeah.
But when you allow a "free" system to make health decisions for you, that "free" system is going to shaft you when you need it. Even though the people of the United Kingdom shell out money to that "free" system via their tax pounds and pences. I guess if you like your vision, you can't keep it if you've reached a certain age and no longer meet basic standards of humanity as calculated by the NHS. In America, those calculations would be run by people appointed by Bernie Sanders or Alexandria Ocasio-Cortez. See also: the same sorts of people who run the DMV and the Post Office. Oh goodie.
This is what "free" healthcare looks like. Doesn't look so great, does it? That is if you can even see.
NOT SUBSCRIBED TO THE PODCAST? FIX THAT! IT'S COMPLETELY FREE ON BOTH ITUNES HERE AND SOUNDCLOUD HERE.