Each day we overwhelm your brains with the content you've come to love from the Louder with Crowder Dot Com website.
But Facebook is...you know, Facebook. Their algorithm hides our ranting and raving as best it can. The best way to stick it to Zuckerface?
Sign up for the LWC News Blast! Get your favorite right-wing commentary delivered directly to your inbox!
Articles
Rep. Rashida Tlaib: If You're Pro-Life, Stop Trying to Have Sex with Me [VIDEO]
March 05, 2020
Pro-abortion leftists are obsessed with saying that men are obsessed with their bodies. As much as they are obsessed with abortion (see Michelle Williams Pro-Abortion Golden Globes Speech is a Slap in the Face to Brave Women Everywhere and Michelle Wolf Said Having an Abortion Made Her Feel Like God). Rep. Rashida Tlaib took a break from her anti-semitism to share her measured and well-reasoned defense over the right to abort your choices. If you're a pro-life man maybe you should stop trying to sex her up.
This past year, I realized, my, my, my are they obsessed with our bodies, how we talk, how we look, what we stand for. I mean, this type of policing of our bodies is so interconnected to all the social justice movements all around the country."And let me tell you. This obsession with our bodies. You know, I, in the Michigan legislature for six years, used to say to people, 'Yo, yo, you know what, you're so freakin' obsessed with what I decide to do with my body, maybe you shouldn't even want to have sex with me!

Okay. Sure. Done!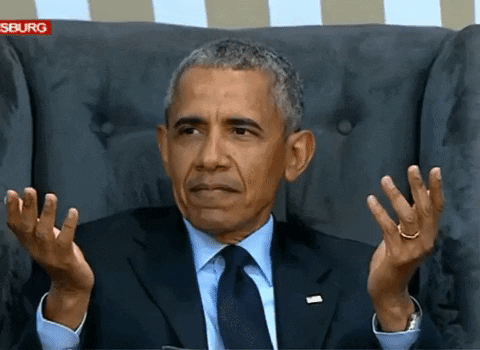 Call me old fashioned. But I try to learn things about the girls whose fun parts I get to play with before I get to play with them. Their last name. What their favorite song is. And also — this is a big one — if they have extremist views on abortion. So Tlaib in her idiocy makes a great pro-life argument. Which is also great life advice: Stop having reckless, inconsequential sex with randos.
This is the basic disagreement with the abortion argument. One side is concerned with life and what it says about us as a society that we can be so callous over the concept of life. The other side just wants to f*ck.
The Louder with Crowder Dot Com Website is on Instagram now!Follow us at @lwcnewswire and tell a friend!