Each day we overwhelm your brains with the content you've come to love from the Louder with Crowder Dot Com website.
But Facebook is...you know, Facebook. Their algorithm hides our ranting and raving as best it can. The best way to stick it to Zuckerface?
Sign up for the LWC News Blast! Get your favorite right-wing commentary delivered directly to your inbox!
"We did this to ourselves": Portland woman who was victim of savage attack blames city for slow police response
August 03, 2023
Stop me if you've heard this one before. An innocent person was viciously attacked in a progressive city. Sorry, I should be more specific. Portland. A woman was attacked by a homeless person, is lucky to be alive, and is going viral for her video admitting the city has no one to blame but itself.
This is her story.
Sorry again. Wrong Portland woman. My word, it's such a wretched.
This is the right woman. Mary Costantino. One minute, she and a friend were going for a walk. The next, she woke up on the ground with "blood pouring out of her mouth" and "was sure she was about to be killed"
She was knocked unconscious by a homeless person and waited over twenty minutes for the police to arrive. No doubt, they were busy dealing with other crimes -- violent or otherwise -- in the city. There's been a trend.
"If we don't have police officers to come to the side of somebody who is under attack, then we're all on our own ... I do not hold the police accountable for this at all — I hold our city accountable for defunding the police... we did this to ourselves."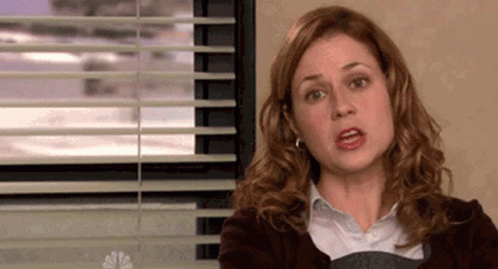 Portland was bad even before the 2020 Summer of Love. Then in 2020, urban areas with a high propensity for both crime and virtue-signaling white liberals decided to defund the police in the name and tolerance and equity. Police budgets were gutted. Officers ran towards early retirement because they had their families to think of and became targets of desperate Democrat politicians. Laws were watered down. Shoplifting became legal-ish. Penalties for committing crimes were laughable. Songwriters got the idea for "Try That in A Small Town."
Next thing you know:
Residents Complain About Progressive City's Homeless Problem: 'My Lawn Is Now Becoming a Public Bathroom'
Owner Closes Restaurant After It Gets Ransacked, Has Emotional Response to Liberal Politicians Responsible
Watch: Leftist protesters assault two old ladies, one of whom was using a walker
This woman is right. The people in the city have no one to blame but themselves. Same as other progressive cities. This is Portland they voted on and fought for.
There is, of course, always the option to change who you vote for and realize what policies have caused Portland to turn into such a craphole. That's on the voters too.
><><><><><><
Brodigan is Grand Poobah of this here website and when he isn't writing words about things enjoys day drinking, pro-wrestling, and country music. You can find him on the Twitter too.
Facebook doesn't want you reading this post or any others lately. Their algorithm hides our stories and shenanigans as best it can. The best way to stick it to Zuckerface? Sign up for our DAILY EMAIL BLASTS! They can't stop us from delivering our content straight to your inbox. Yet.