Each day we overwhelm your brains with the content you've come to love from the Louder with Crowder Dot Com website.
But Facebook is...you know, Facebook. Their algorithm hides our ranting and raving as best it can. The best way to stick it to Zuckerface?
Sign up for the LWC News Blast! Get your favorite right-wing commentary delivered directly to your inbox!
Articles
Pete Buttigieg Will Not Condemn Infanticide or Partial Birth Abortion
February 07, 2020
Democrat presidential candidate Pete Buttigieg appeared on The View Thursday and followed the Democrat party line of abortion all the time, yay. I added the "yay" since it feels like the "yay" is subtextual. Remember this is the same Democrat Party that, in New York, cheered for the legal passage of partial birth abortion. But yes, let's act somber about electively killing children.
I love how the Democrats can't make up their minds if abortion is a moral choice, a religious choice, or a scientific choice. It's almost like they keep bouncing around because they know it's a wrong choice.
OPINION: You Cannot be Pro-Science AND Pro-Abortion.
Everyone on the right is pointing out how extreme it is for a Democrat to both support and refuse to condemn killing children. We shouldn't be surprised the Democrats are extreme and refuse to condemn killing children. I just want to know, if it's a woman's moral choice if she gets to kill her baby, why isn't it a woman's moral choice on how her child she didn't kill is educated?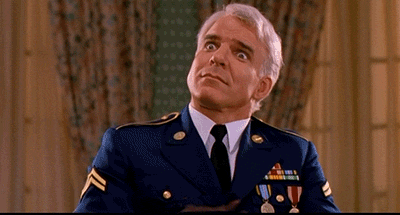 I know, I know, abortion is awful. It's the most immoral thing I think human beings have ever done. Yes, I'm putting abortion right up there with acts of genocide like the holocaust and slavery. Were I forced to choose which is the worst of these, killing babies. The end.
Opinion: Having an Abortion to 'Spare the Baby a Life of Suffering' is Cruel and Barbaric.
I just want to know if a woman is allowed to — for whatever reason she chooses — snuff her baby, why can't she chose how to educate her child she doesn't snuff without the government stepping in?
Need a quick laugh? Check out and subscribe to our new YouTube channel CROWDER BITS for Louder with Crowder skits, opens, and parody videos!