Neil Young Returns, Demands Spotify Employees Quit Their Jobs to Save Their Souls
February 08, 2022
It looks like Neil Young enjoyed getting more attention than he's gotten since the 90s. The elderly rocker who started the Joe Rogan/Spotify drama is back, and he has a new demand for the music streaming platform or, more specifically, their employees. Get out while you still can.
Young posted on his website the following call to arms: "To the workers at SPOTIFY, I say Daniel Ek is your big problem—not Joe Rogan. Ek pulls the strings. Get out of that place before it eats up your soul. The only goals stated by Ek are about numbers—not art, not creativity."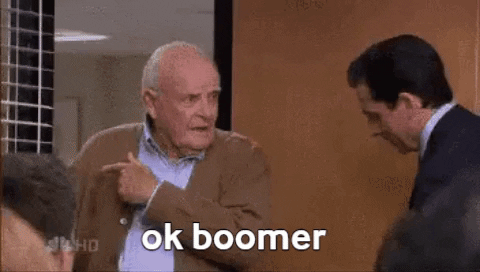 Very reminiscent of the open borders advocate who started drama lying about a border patrol agent whipping someone, then claiming it's not about his lie. Young's issue totally isn't with Joe Rogan. It's with Spotify!
This all started when Young demanded Spotify either remove Joe Rogan or remove Neil's music. The move was met with indifference. Mixed with some people who confused him with Neil Diamond and wondered how they would listen to "Love on the Rocks" again. Leftists and the media (but I repeat myself) got excited because they thought they could take out Rogan by claiming "misinformation." When that didn't work, they tried claiming "racism." I think this is where Young saw his opening.
The problem with Young's latest scam is that I'm sure Spotify employees talk to Netflix employees. At Netflix, they tried walking out over an artist accused of an -ism. It didn't work out for them.
If Neil Young is looking to revitalize his career, can't he just record a duets album like every other geriatric musician? "Unknown Legend" with Kanye. "After the Gold Rush" with Taylor Swift. A K-Pop medley of songs from "Harvest Moon."
Then Joe Rogan can clap back with his cover of "Sweet Home Alabama" and all will be right in the world.
The Louder with Crowder Dot Com Website is on Instagram now!Follow us at @lwcnewswire and tell a friend!
RANT! Joe Rogan Should NEVER Have Apologized! | Louder With Crowderyoutu.be