Each day we overwhelm your brains with the content you've come to love from the Louder with Crowder Dot Com website.
But Facebook is...you know, Facebook. Their algorithm hides our ranting and raving as best it can. The best way to stick it to Zuckerface?
Sign up for the LWC News Blast! Get your favorite right-wing commentary delivered directly to your inbox!
Melissa Click, Disgraced Mizzou Professor Caught Screaming Profanity at Police...
February 15, 2016
Remember Melissa Click? That leftist, SJW teacher who intimidated student reporters at Mizzou (read "Professor Violates Students Rights at Mizzou")? The one who demanded "some muscle" to kick the documentarians out of the Mizzou "safe space" (read "Leftist Mizzou Professor Officially Charged with Assault")? Yes, that Melissa Glick. I know, I can hear your blood pressure rising.
Well get your Enya tapes ready, because after the latest video, you'll need to bring that diastolic down a few (dozen) points.
According to The Missourian.
"... body camera footage in which Click steps in between a police officer and MU graduate student and activist Jonathan Butler. In the video, Click tells the police officers to "get your hands off the children" and later curses at an officer who grabbed her shoulder. A video of the interaction was published Saturday after the Missourian obtained it through an open records request.
It's hard to decipher exactly what she says, and no one has a transcript yet. But I definitely hear a few phrases.
"Get your hands off the children..."

"*after apparently getting between an officer and an adult college student* You need to back up! There are kids in the road just like *uninteligible* black children!"
When the officer very gently touches her shoulder she can clearly be seeing growling obscenities, though they are indecipherable at this time. She can also be seen locking arms with the Mizzou protestors, yelling unintelligibly at the officers and generally displaying an attitude of an unpleasant, feminist demeanor. Well, one does.
A couple of things.
1. lol at calling these fully grown, legal-to-drink, professional protesting college students "children."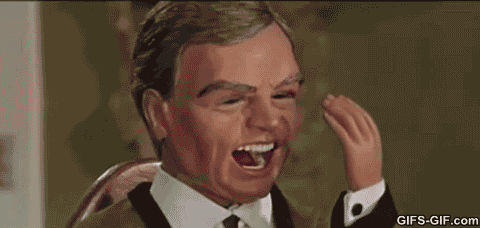 But that's par for the course for leftists. When they know they're wrong, they need to claim victim status. Fast! That's why they invent terms like "white privilege" or "mansplaining" to simply stop any debate before it begins (read "Australian Feminist Senator Gets Shut Down for Accusing Opposition of "Mansplaining" here). It's a lot harder to sell "rich college students with no legal standing, disrupt a homecoming parade" to the press than "OMG BLACK CHILDREN BULLIED BY COPS!"
2. Both BlackLivesMatter and the anti-authoritarian right have agreed that body-cams for police officers are probably a good thing. Increasing transparency is generally a good idea when dealing with law enforcement. Well, here we have it. And guess what? It proves what we've already known to often be the case. It shows that these punks (and their enabling professors) are in the wrong, and that here (as in many cases), the officers were trying to peaceably do their job. This was a homecoming parade. Cars were driving down the road. These protestors were illegally blocking the road. The officers in a very non-violent way, ensured that the road was cleared. The story that leftists and Melissa Glick wanted to run with, was that of police brutality. Instead, we see the truth.
The truth. Conservatives see the truth revealed and are happy. Leftists see this body-cam footage and think...
3. This is actually pretty typical of college professors. I can name you at least four that I had (off the top of my head) who behaved almost identically to Melissa Click. The disdain for dissenting opinions, the deeply rooted hatred for freedom of speech and yes, that same shrill, obnoxious, feminist tone. As a matter of fact, as I write this, Melissa Click has only been suspended, but not fired from her position. Why? Because in the land of academia, this mindset and behavior is more often than not, tolerated. That same tolerance is not extended to right-leaning professors who may challenge their SJW students viewpoints however. See, Mizzou and Melissa Click are indicative of a systemic problem in the United States. A cancerous growth on the body of higher education that needs to be removed, before it destroys the minds of generations to come.
The good news? SJW leftism is imploding under it's own weight. You can only have so many classes competing for "ultimate victim" status before it happens. Learn more below.
NOT SUBSCRIBED TO THE PODCAST? FIX THAT! IT'S COMPLETELY FREE ON BOTH ITUNES HERE AND SOUNDCLOUD HERE.