Watch: Karen demands to speak to Little Caesars manager, has epic meltdown over employee *checks notes* throwing out cardboard
February 16, 2023
Poor Justin. He's not having as bad of a day as Walter. No one knows what happened to Walter. But Justin still regrets going to work. All he wants to do is make some pizza. Instead, he has Karen screaming at him about how Little Caesars employees don't care about the environment. Something about throwing out cardboard boxes.
Karen is the one screaming about how Justin is now on Facebook Live. Like every Karen who has come before her, she lacks the self-awareness to know that she is in fact the asshole in this situation.
The real victim is my man here who just wants his Crazy Bread.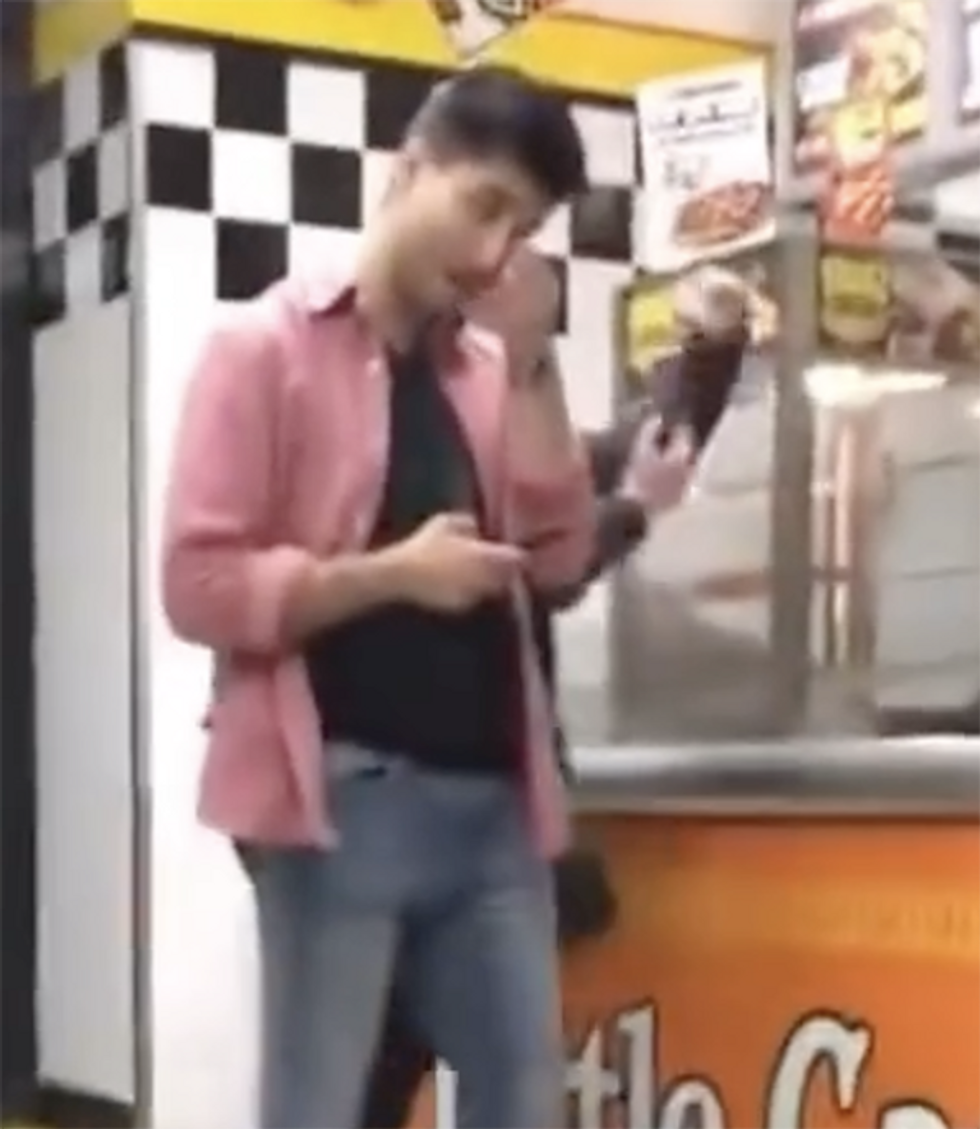 As far as I can tell an employee -- we'll call him Bob -- was throwing out garbage. Karen didn't like the garbage Bob was throwing out so she followed him into the restaurant screaming, asking for a manager. Yes, "Karen" ackshually asked for a manager! That manager being Justin.
After screaming "Facebook LIVE" eleventy times. Karen let Justin know what the sand up her vagina was all about.
You don't care about the environment. We have one Earth. You don't give a sh*t about it. We have one f*cking Earth. Respect it, b*tch. It houses you. It holds you. It f*cking makes sure you're good.
Not the worst pizza joint meltdown we've seen. That's this guy.
But the wannabe-Greta enviro-slacktivism definitely ranks Karen in the top 3. I'd be curious to know what specific incident set Karen off. Was she walking down the street and happened to notice the act of garbage being thrown out? Or was she patrolling the area on "FACEBOOK LIVE! FACEBOOK LIVE! FACEBOOK LIVE!" looking for any transgressor? Poor Bob happened to be at the wrong dumpster at the wrong time.
Editor's Note
LwC is on Substack now! Each day we overwhelm your brains with the content you've come to love from the Louder with Crowder Dot Com website.. but algorithms hide our ranting and raving as best they can. The best way to stick it to Big Tech? Subscribe to For the Content!
ROE V. WADE TikTok MELTDOWN! | Louder With Crowderyoutu.be