Each day we overwhelm your brains with the content you've come to love from the Louder with Crowder Dot Com website.
But Facebook is...you know, Facebook. Their algorithm hides our ranting and raving as best it can. The best way to stick it to Zuckerface?
Sign up for the LWC News Blast! Get your favorite right-wing commentary delivered directly to your inbox!
Climate Change
Leftists Attack Joe Biden over his Climate Plan not being Extreme Enough
May 13, 2019
With Joe Biden being the clear frontrunner, it's no surprise to see other lefties ganging up on him. Like he's holder of the last Oreo at a body positivity convention. Well, the latest attack on Creepy Joe is from other lefties who don't think his climate proposals are extreme enough.
Yeah, really:
According to the report by Reuters: "The backbone of the policy will likely include the United States re-joining the Paris Climate Agreement and preserving U.S. regulations on emissions and vehicle fuel efficiency that Trump has sought to undo.

After Reuters' story about Biden's "middle ground" plan broke, Green New Deal backers relentlessly attacked Biden. "There is no 'middle ground' when it comes to climate policy," Bernie Sanders said. "If we don't commit to fully transforming our energy system away from fossil fuels, we will doom future generations. And Ocasio-Cortez tweeted: "There is no 'middle ground' w/climate denial & delay."
"Joe isn't calling for a ban on cow farts and airplanes. He doesn't think it's economically sound to eliminate fossil fuels overnight. What is wrong with this man?!"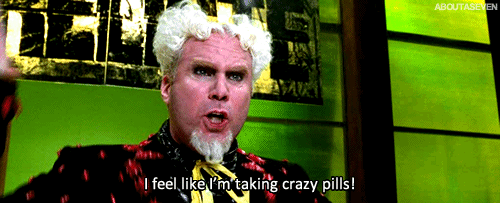 Yeah, you know the left is full of loonies when not being extreme enough is a character flaw. Say what you will about us "right-wing gun nuts," but I don't recall us demanding the government issue every toddler a .357 with a lifetime supply of hollow points. Even we have limits. Apparently, the left doesn't.
This is why we're so vehemently against leftism. There is no end point where lefties say "I think we've gone far enough." If you aren't actively trying to out-left other lefties by calling for kiddie-diddler rights or hormone injections for five-year-olds, you're "lefting" all wrong. I guess Biden's gonna have to learn that sooner or later.
NOT SUBSCRIBED TO THE PODCAST? FIX THAT! IT'S COMPLETELY FREE ON BOTH ITUNES HERE AND SOUNDCLOUD HERE.