Each day we overwhelm your brains with the content you've come to love from the Louder with Crowder Dot Com website.
But Facebook is...you know, Facebook. Their algorithm hides our ranting and raving as best it can. The best way to stick it to Zuckerface?
Sign up for the LWC News Blast! Get your favorite right-wing commentary delivered directly to your inbox!
Liberal Media
LA Times Article Ties US Family Killed in Mexico to Violent Family. But Why?
November 06, 2019
When Donald Trump calls the media "fake news" he's being kind. A point I made yesterday in OPINION: The Epstein Coverup is Media Protecting Powerful, Corrupt Men. On Monday, an American family was killed in Mexico: 3 women, six children. It was initially believed a drug cartel mistook the family, caravanning in SUVs to a wedding, as a rival cartel. Regardless, three women and six children were killed. By what was probably a drug cartel. Drug cartels are violent. Drug cartels should be frowned upon.
Along comes the Los Angeles Times who's trying to find a new take a national story. So rather than further examine the cartel, and how cartels are violent and should be frowned upon, the Los Angeles Times dug deeper into the history of the... massacred family?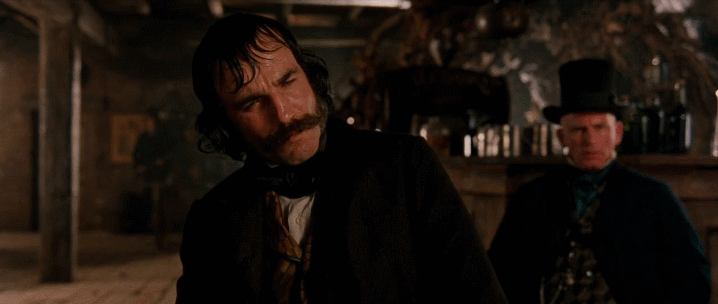 From the Los Angeles Times article titled: "U.S. victims in Mexico massacre were tied to family with a long history of violence."
Some of the victims shared the last name LeBaron. They were related to a prominent fundamentalist Mormon family by the same name, said Daniel LeBaron, a cousin of one of the victims, Rhonita Maria Miller. Daniel LeBaron lives in Colonia LeBaron in Chihuahua state, a community established by fundamentalist Mormons in 1944 that has close ties to the LeBarons of Bavispe.
Okay, this seems like a dumpster fire in the early stages, so let's continue.
The LeBarons are among "a handful of major groups of fundamentalists," said Patrick Mason, a historian of Mormonism at Utah State University. But, he added: "The LeBaron name in recent decades has been most often linked to violence. Unfortunately, this incident only adds to that association."
Not stated but possibly implied if I'm judging my spidey senses correctly: a little retaliation against the LeBarons may have been in order, since they were originally a family of fundamentalists from the 1940s. 8o years ago. Those kids going to a wedding had it coming.
The family is perhaps best known for a series of killings perpetrated in the 1970s and 1980s, in both Mexico and the United States, by Ervil LeBaron — once called the "Mormon Manson" — and a group of his followers.
Oh, so Ervil LeBaron killed people thirty and forty years ago. And since the cartel never forgets, it's fair game to mow down three women and six children for Ervil's Charles Mansony ways.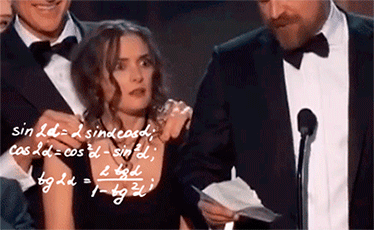 Again, that's never expressed in the LA Times article. But, in my opinion, kind of seems at least a little bit implied. I say that since the rest of the article documents the history of the LeBarons, then Mormons in the United States, including Mitt Romney. Sorry, but the piece feels more like a slam on Mormons than the violence of drug cartels. Which should be frowned upon.
After explaining a long history of how the LeBarons, with whom only "some of" the victims shared a last name, the Times adds this:
The extended LeBaron family has spoken out for years against drug cartel violence in Mexico and for looser gun laws, saying its members need to protect themselves. The region where the attack took place Monday is disputed by two criminal groups, the Sinaloa cartel and La Linea, which is linked to the Juarez cartel.
So maybe, just maybe, if this wasn't a mistake for another cartel, since the region is a hot bed for drug cartel violence between two warring cartels, then maybe the family was killed because they've been outspoken against the cartels who're warring in this area. Maybe "some of" the family members sharing a last name with LeBaron had nothing to do with the LeBaron history of violence from 30-ish years ago, and more to do with the family not liking cartel violence.
Still wondering what the Times has to gain for explaining LeBaron, and anyone who shared the name, has a history of violence. Maybe as if to excuse the violence in Mexico, and undermine what some Americans say is a violence problem in Mexico? Still seems like a stupid take from the Times. Just my dos pesos.
But let's make sure to run headlines explaining the family killed by the cartels has a history of violence. Like the cartels. Whatever the Los Angeles Times does next, they shouldn't investigate the ABC News coverup of the Epstein Scandal lest they investigate the slutty history of high school girls eventually swept up in Epstein's web.
NOT SUBSCRIBED TO THE PODCAST? FIX THAT! IT'S COMPLETELY FREE ON BOTH ITUNES HERE AND SOUNDCLOUD HERE.