Even MSNBC's Joe Scarborough is Disgusted at Media's North Korea Love Affair
February 12, 2018
North Korea is the ugly girl sitting in the corner at the school dance. The media wants to give her a makeover and call her Prom Queen. Just a few problems though. Namely the fact it involves a plethora of lies and propaganda (see Moronic NBC Got Tricked into Feeding North Korea Propaganda. The Internet Roasts Them.). Also North Korea is ruled by an evil dictator who wants to crush all things human rights. Small detail.
Suffice it to say, the media's love fest is rather cringeworthy. Joe Scarborough isn't a fan.
<span data-mce-type="bookmark" style="display: inline-block; width: 0px; overflow: hidden; line-height: 0;" class="mce_SELRES_start"></span>
MSNBC host Joe Scarborough slammed the mainstream media Monday on "Morning Joe" for fawning over North Korea at the Winter Olympics, calling the scene "bizarre."

Scarborough was interviewing president of The Council on Foreign Relations Richard Haass about the prospect of peace with North Korea and compared the media's reaction to screaming teenagers at a Beatles concert.
Keep in mind, the same culture that loathes patriotism and American families is now celebrating North Korea. A communist dictatorship. But you're the fascist.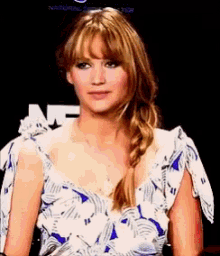 Mainstream media has managed to put their true colors on display (see Today Show Anchor Destroys the Media Over Their Love of Kim Jong Un's Sister). Spoiler: it's a murky, fecal brown. Gross.
They sweep their love for communism under the rainbow rug while chalking it up to "tolerance." Give North Korea a chance, they're trying. By waddling over to the Olympics and peddling even more propaganda our way.
Interestingly, the left has no such tolerance for those who dare disagree with them politically, or those who fail to twist themselves into the liberal logic pretzel. That compassionate understanding is reserved exclusively for Kim Jong-un.
NOT SUBSCRIBED TO THE PODCAST? FIX THAT! IT'S COMPLETELY FREE ON BOTH ITUNES HERE AND SOUNDCLOUD HERE.