Each day we overwhelm your brains with the content you've come to love from the Louder with Crowder Dot Com website.
But Facebook is...you know, Facebook. Their algorithm hides our ranting and raving as best it can. The best way to stick it to Zuckerface?
Sign up for the LWC News Blast! Get your favorite right-wing commentary delivered directly to your inbox!
"You can't f***ing remember that?" Indiana Jones star Harrison Ford goes off on Conan O'Brien for not remembering Han Solo
July 06, 2023
Harrison Ford is known for two iconic characters. One is Han Solo, who was unceremoniously killed so woke twat Kathleen Kennedy could remake the entire Star Wars universe in her bitterly-partisan image. The other is a character he is doing press for, Indiana Jones. The eleventieth sequel, Dial of Destiny, is in theaters now.
Conan O'Brien, apparently, needed help remembering one of these characters. He also needs better researchers, which Ford made sure he knew after the podcast host got the actor's nationality wrong.
"If that's the quality of your research, which I imagine it is, because right there it says 'Harrison Ford' and then you had to write down 'Han Solo,.' You can't f*cking remember that?"

O'Brien tried to recover by pointing out how forgettable the Han Solo character was in the Star Wars movie. Conan remembered Chewbacca and whatshisface with the black helmet. But Ford didn't really "pop" in the movie.
That's when Ford, as the kids say, bodied his host:
"Why aren't you still on television?"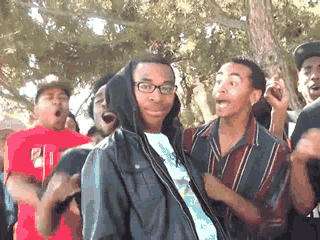 Dial of Destiny has turned into yet another in a long line of box office flops for Disney. It was defeated on Independence Day by independent Christian movie "The Sound of Freedom." Critics are quick to label this yet another example of Disney getting woke and going broke, but that's not something I can speak to myself. Here's a little Brodi-fact: I've never seen an Indiana Jones movie.
I don't know how. I'm a kid from the 80s who grew up a huge Han Solo fan (Luke Skywalker was always a bit of a pussy). Yet the Indiana Jones franchise was one I never got around to seeing. As the years went on, I didn't see any reason to at that point.
But I hear Harrison Ford is good in it.
><><><><><><
Brodigan is Grand Poobah of this here website and when he isn't writing words about things enjoys day drinking, pro-wrestling, and country music. You can find him on the Twitter too.
Facebook doesn't want you reading this post or any others lately. Their algorithm hides our stories and shenanigans as best it can. The best way to stick it to Zuckerface? Sign up for our DAILY EMAIL BLASTS! They can't stop us from delivering our content straight to your inbox. Yet.